Sure you have a little black dress, but do you have a little black jacket? (A tailored blazer you can dress up or down or pair with almost any accessories to make an outfit look professional and effortlessly chic.)
If not, come September, you'll be able to get your hands on, what we think will be, the best LBJ pick this season: a tuxedo-style wool blazer designed by the ladies at Smythe especially for eLUXE, Canada's top online shopping site.
The blazer, which is something we can see Kate Middleton wearing on repeat (much like her navy blue Smythe jacket), has a classic slim fit with a bit of golden bling. The tapered waist is balanced by strong shoulders.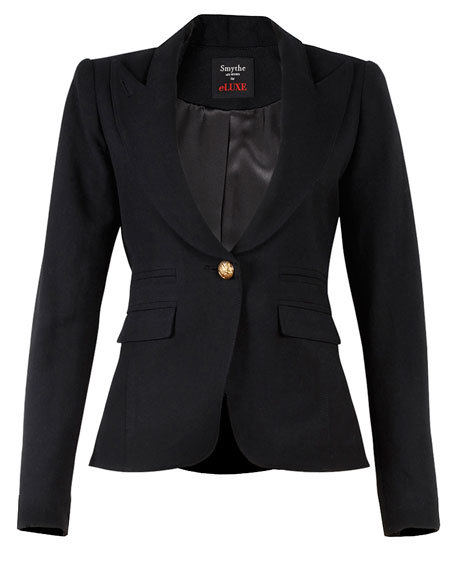 Susie Sheffman, fashion director of eLUXE, calls the blazer polished perfection and says it's a blazer women can count on to be season-less. "We combed the market in search of a quintessential classic-meets-cool girl blazer we could call our own, and found it right here in our own backyard."
And at $595, it's a timeless, staple jacket we can approve of.
Check out some of the Duchess of Cambridge's latest looks below (including her donning her favourite Smythe blazer at the Olympics).
Style Lessons From Kate Middleton