With the four leaders' debates in full swing, the result of the provincial election in Quebec could be in the process of being decided. But what effect might Sunday's debate, which featured four party leaders on the same stage, have on the rest of the race?
Unlike the three debates being put on by TVA, which feature two leaders in a face-to-face contest, Sunday's debate included Jean Charest, Pauline Marois, François Legault and Françoise David. The first three are the only ones with a serious shot at forming government - which is why TVA only invited them to their debates - but the inclusion of David might have had the most impact.
Françoise David, one of two co-leaders of Québec Solidaire, a left-wing sovereigntist party that has been represented in the National Assembly by Amir Khadir (the other co-leader) since 2008, had the least at stake. The other three leaders were jostling for the knock-out punch that was never delivered. David merely had to present herself and her party well, and in that she succeeded.
Charest, Marois, and Legault were all relatively effective in Sunday night's debate and their performances alone should not change any of the trends that have emerged since the beginning of the campaign. Charest did not do enough to stop the bleeding of support from his party to the CAQ, but also did nothing that should accelerate it. Legault did adequately enough that his party should be able to continue its slow climb toward 30 per cent. And Pauline Marois did not give her current supporters any reason to abandon her, while also not providing a convincing argument why undecideds should flock to her party's colours.
But while these three leaders were attacking one another, arguing and criticizing their respective records (both Marois and Legault were ministers when the Parti Québécois was last in power), David spoke primarily when it was her turn and was the target of few pointed questions by the other leaders. Along with being as articulate as the others, this allowed her to present herself and her party's positions calmly and without interruption. It is difficult to argue that she 'won' the debate, but she certainly did not lose anything.
Her solid performance is a positive development for both Legault and Charest, whose parties are very unlikely to share much in common with the electorate that Québec Solidaire targets. If David boosts her party's support, much of it is likely to come from the PQ. With the three TVA debates not including David, there is little reason to believe Québec Solidaire will make massive gains in the last two weeks of the campaign. But if the party captures a couple of points from the PQ, it could cost the party a couple of seats. And that could cost Marois a majority government.
The one seat that Québec Solidaire might be able to take from the PQ as a direct result of the debate is Gouin, where David is running against PQ MNA Nicolas Girard. Her closing comments at the end of the debate made that clear, as she asked viewers to select her (not her party in general) as their representative in the National Assembly. That David was present at the debate instead of Khadir, who is likely to be re-elected in his riding, was no accident. Will the gambit pay off?
Éric Grenier taps The Pulse of federal and regional politics for Huffington Post Canada readers on most Tuesdays and Fridays. Grenier is the author of ThreeHundredEight.com, covering Canadian politics, polls and electoral projections.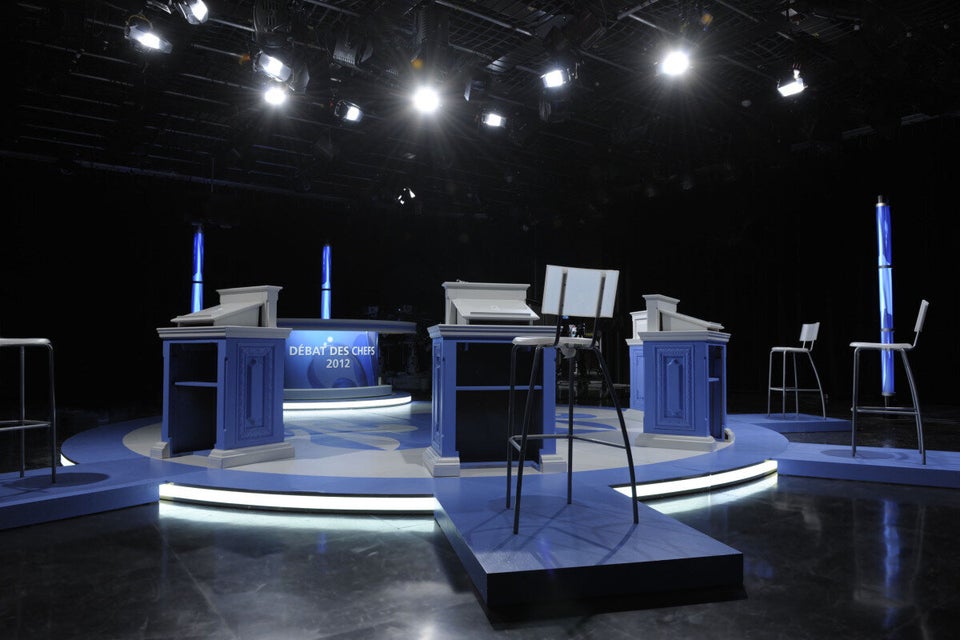 Funny Photos Of Quebec Leaders