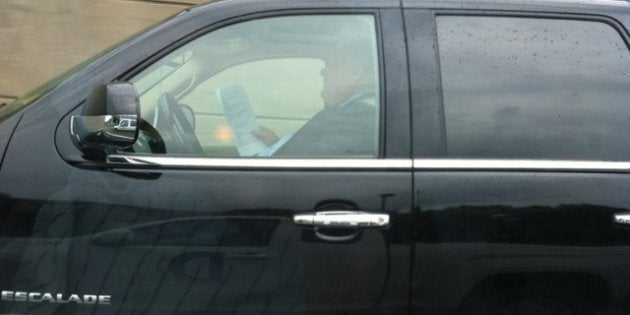 Toronto Mayor Rob Ford is refusing to hire a chauffeur, despite the pleas of some of his staunchest allies in council to do so after he was photographed reading while driving on the Gardiner Expressway
Ford reiterated his opposition to hiring anyone to drive him around the city at a Tuesday afternoon news conference in which he announced his support for a Toronto boy's soccer team that is one of 15 vying for a $125,000 prize that will be dedicated to facility improvement.
"A million people a day go to work in this city and they drive themselves. I don't see why I'm any different," Ford told reporters.
"They offered me a car when I first got elected. And a driver. And that was well over $100,000 combined. I think that's a waste of taxpayer's money."
The debate around whether Ford should get a driver was re-ignited last week after the mayor admitted to reading while driving his Cadillac Escalade on the highway.
Coun. Mike Del Grande, Ford's fiscally conservative budget chief, has said he believes Ford should get a driver, and it may be up to council to vote to force him to hire one.
Coun. Doug Ford, the mayor's brother, has also advocated such an approach.
In addition to last week's incident on the Gardiner Expressway, Ford has been involved in a number of incidents in which he has been accused of poor judgment on the road.
Ford in July admitted he drove past a streetcar's rear doors, and was then confronted by the operator of the streetcar.
In October, Ford was accused of illegally dialing numbers on his cellphone and talking on it as he steered his gold minivan westbound along Dundas Street West near Spadina Avenue.
And in July last year, the mayor denied accusations that he gave the middle finger to Ottilie Mason and her six-year-old daughter after the mother accosted him for talking on his cellphone while driving.
Despite those incidents, Ford has resisted repeated calls to hire a driver.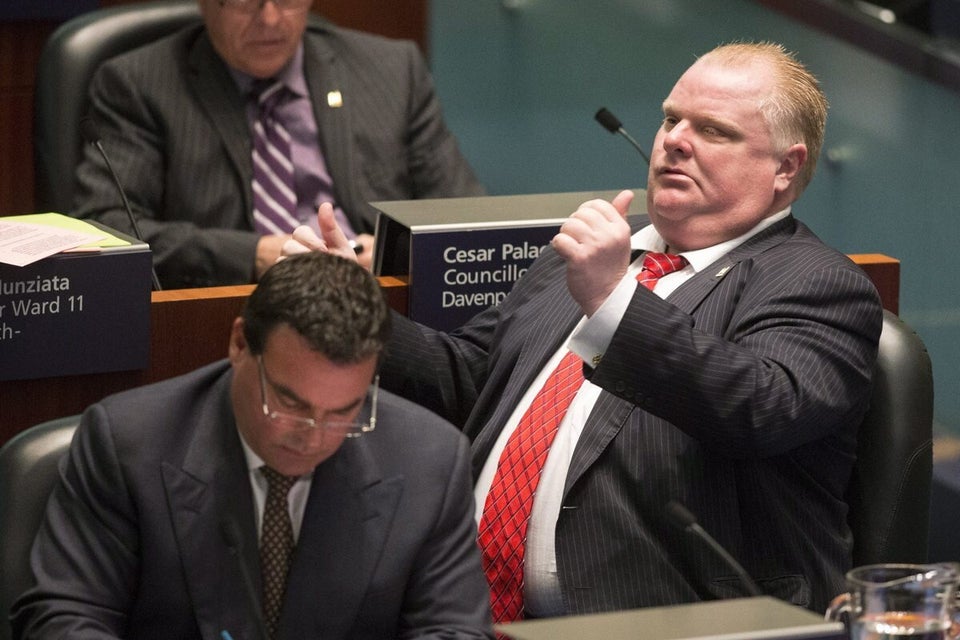 The Many Faces Of Rob Ford