If you're still reeling from the news that Avril Lavigne and Chad Kroeger are engaged, do we have some must-see images for you.
Courtesy of Hello! Canada, we have some of the exclusive shots the magazine was able to snag with the couple immediately after their engagement (including an image of the 'Complicated' singer's massive ring).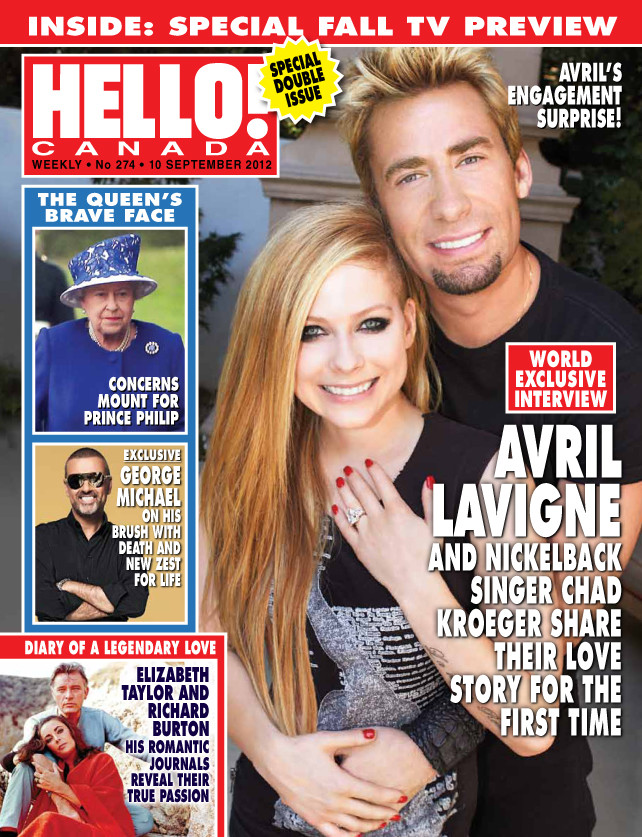 "Avril and Chad became fast friends while collaborating on her fifth studio album... by the time recording was over, they had fallen in love. Chad proposed to Avril with a 14.01-carat diamond from XIV Karats Beverly Hills on one of their last days in the studio together," writes the magazine.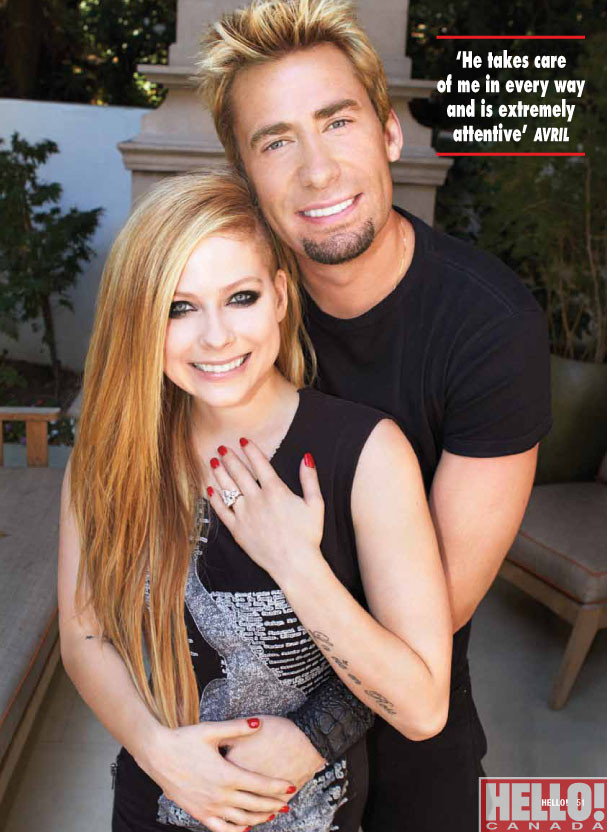 Of her ring, Lavigne says, "It is so beautiful. I love it."
News of the newly-minted music power couple was made public on Tuesday night, and lit up Twitter -- with many making snarky comments about the pair's fast engagement.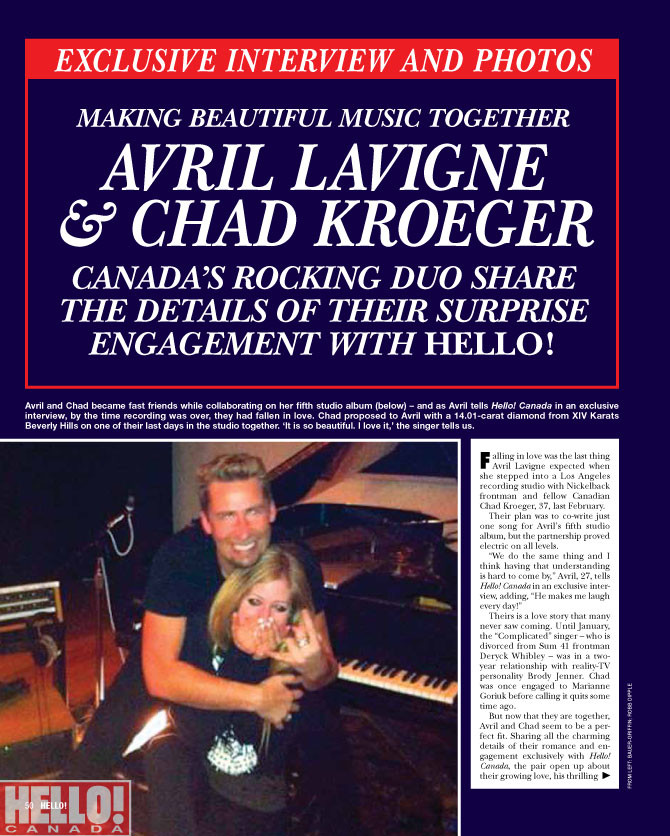 "Chavril," as the pair is now being called, even trended on the social engagement site.
Check out some of the reaction to the big to-be-wedding news below.
Chad Kroeger & Avril Lavigne Engaged