 A wide chasm divides Alberta and British Columbia when it comes to the Northern Gateway pipeline.
Enbridge's proposal to bring crude from the oil sands to Kitimat, B.C. for transport across the Pacific Ocean has garnered strong support in Wild Rose Country but even stronger opposition on the West Coast.
A poll conducted by Abacus Data shows that 30 per cent of Alberta respondents strongly support the Northern Gateway while 33 per cent "somewhat" support it.
By contrast, in British Columbia 40 per cent of respondents strongly oppose the project while 16 per cent are "somewhat" against it.
The divide was similarly apparent when it came to Northern Gateway's economic benefits.
Forty-six per cent of respondents in Alberta "strongly agree" that all Canadians would benefit from wealth generated by the pipeline. Twenty-eight per cent of Albertans somewhat agree.
In British Columbia, 24 per cent of respondents "strongly disagree" that Canadians would benefit from the pipeline and 28 per cent "somewhat agree" with the idea.
The Northern Gateway pipeline's unpopularity on the West Coast may have been the very thing that convinced Prime Minister Stephen Harper's B.C. MP's to back off support for the project, the Calgary Herald reported.
James Moore, a suburban Vancouver MP and Harper's senior B.C. minister slammed Enbridge's safety record in the wake of a report from the U.S. National Transportation Safety Board that compared its handling of a Michigan oil spill to "Keystone Kops."
"I believe in getting Canada's energy products to world markets and I believe that that's Canada's interests and I believe that's in British Columbia's interests," he told CKNW at the time.
The Northern Gateway poll also found that the pipeline doesn't get overwhelming support among federal Conservative voters in British Columbia. Forty-one per cent of respondents who voted for the Conservatives in the last federal election oppose the pipeline, News1130 reported.
"The Harper government has been very supportive of the pipeline program and really pushing for increased trade with Asia," Alex Monk, Abacus Data's director of research and finance, told the station.
"However, with such a high level of opposition in B.C., the question arises, 'Can Harper risk those seats, federally?'"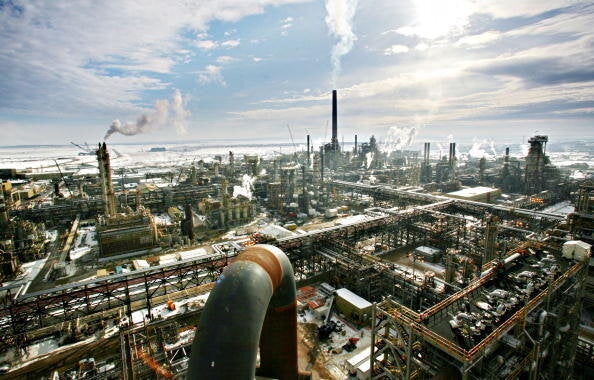 The Oil Sands and Canada's Environment