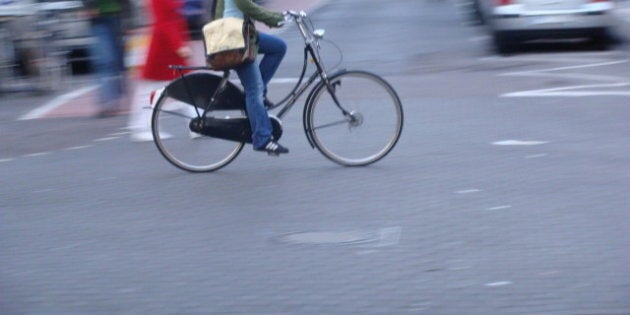 An Edmonton cyclist is dead after being struck by a concrete mixing truck on Whyte Avenue between 100th Street and Gateway Boulevard.
The Edmonton Journal is reporting a body covered with a tarp could be seen behind the mixing truck around 10:30 a.m. Monday morning.
Police have confirmed a 21-year-old man was killed in the accident.
Police have confirmed the cyclist was heading westbound on Whyte Ave., when he tried to duck under the side view mirror of a parked truck. He missed, hit the mirror and was thrown under the concrete mixer.
Edmonton Bicycle Communters, a non-profit promoting active transportation, said they will install a 'ghost bike' near the scene of the accident - an all-white bicycle will be chained to a nearby street post to "serve as (a) reminder of the tragedy that took place on an otherwise anonymous street corner, and as (a) quiet statement in support of cyclists' right to safe travel."
More to come as this story develops.