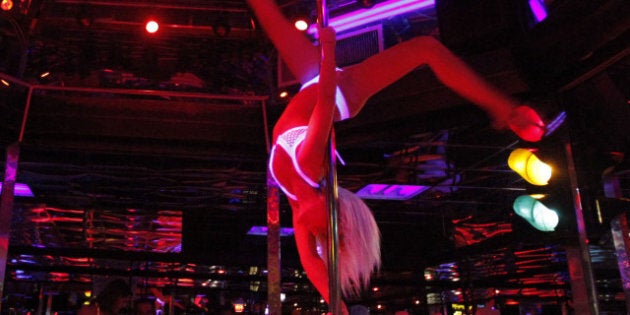 A strip club owner in Windsor, Ont., is offering women tuition, cash bonuses, rent and loans in an effort to entice Canadian women to dance for him.
Rob Katzman, who owns Leopard's Lounger and Broil, and Cheetah's of Windsor, said the program has been in place for more than a decade.
After Ottawa ruled earlier this year that foreign strippers no longer qualify for temporary foreign work visas, Katzman began a more aggressive ad campaign highlighting the perks. More ads are scheduled to hit newspapers and the internet Wednesday, just a week before class resumes for the fall semester.
Katzman said 22 foreign dancers he employs will be forced to leave Canada once their visas expire.
Changes announced by Ottawa on July 4 now make it illegal for an employer to hire any temporary foreign worker "linked to the sex trade" - and that includes strippers.
Katzman said he is not performing any type of end-around in an effort to recruit international students to become dancers.
"We stepped up our efforts in that area so that we can attract more entertainers so we can make up for the loss of the foreign entertainers," Katzman said. "Now we're promoting it more in order to encourage girls to come work with us."
Katzman said it's "hogwash" to call his program exploitative.
"At worst it's being opportunistic and at best it's a way for the girls to better themselves," Katzman said. "No one is taking advantage of anybody."
In order to qualify for the tuition reimbursement, dancers must achieve better than a B average. Dancers can be paid up to $1,700 per semester.
Katzman, who is also a director of the Adult Entertainment Association of Canada, claims his program has graduated 11 nurses and one chartered accountant.
"It's something we found that inspires girls and motivates them," Katzman said.
'Demanding job'
Anne Forrest, director of women's studies at he University of Windsor, said she has, in the past, taught at least one stripper.
"I know it's not the kind of job most parents would want for their girls, but at the same time I do respect the need to earn a significant amount of money while at university in order to not land in a large amount of debt," Forrest said. "It certainly pays a great deal more than ordinary casual part-time work."
Forrest said the one student stripper she taught never felt exploited.
"She never came to me with safety issues or with moral confusion. That was not the issue. The issue was that it was demanding," Forrest said. "It's a demanding job. She wasn't always ready for class."
Forrest said women who are well-anchored, confident and have a good network of friends could best handle a job as a dancer.
"I can see the attraction of it. Let's hope they're making the decision for the right kind of reasons," Forrest said. "One would hope a clear-minded student, who is focused on education would be able to call on the resources of the club owners."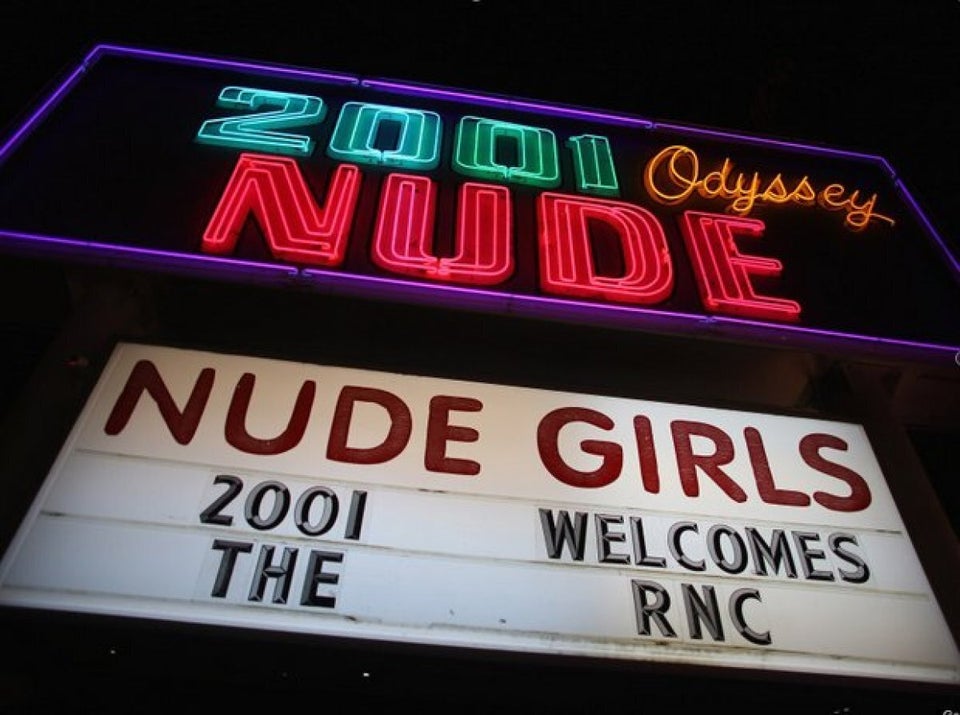 Tampa Strip Clubs Welcome RNC