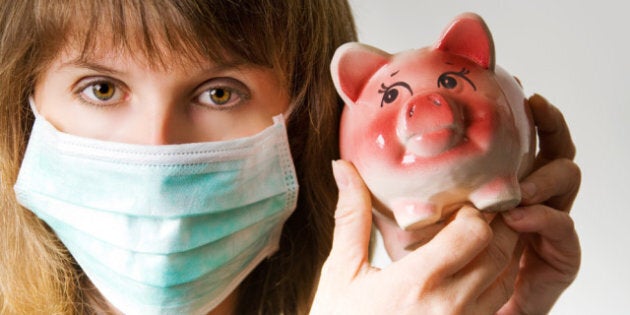 Although federal health officials are warning people susceptible to flu to stay away from pigs, the risk of Islanders contracting a new strain of swine flu is limited, say experts.
The Public Health Agency of Canada issued a warning last week that people should keep a distance from pigs at agricultural fairs and petting zoos. The warning came after several hundred people in the U.S. who attended agriculture fairs contracted the virus.
The H3N2v virus hasn't been found in pigs or people in Canada yet, but Dr. John Spika of the agency believes it's still worth being cautious.
"It's primarily affected teenagers and children. It isn't clear from that whether it's that they're at risk for the disease for various reasons of immunity, or is it really that it's because of the close contact that some of them may have, i.e. 4-Hers working in pig barns, those kind of things," said Spika.
"There are lots of unknowns, but at this point in time, it really would appear to be a mild illness, of limited risk to humans, but we still follow the precautionary principles."
A spokesperson for the P.E.I. Hog Commodity Marketing Board thinks the risk on P.E.I. is very low because of stringent health screening that's done before pigs can be imported. Pigs are screened for several viruses, including H3N2 strains of the flu.
Pigs will not be part of the in the upcoming Eastern Kings Exhibition or the 4-H Rural Youth Fair.