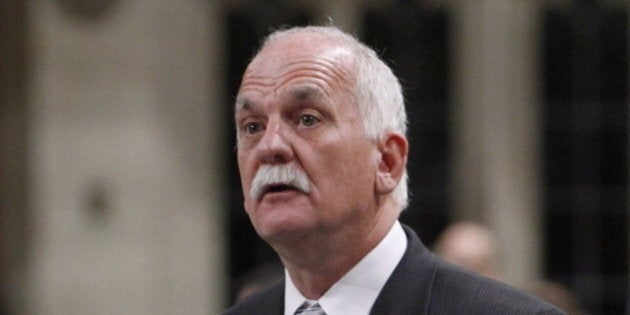 OTTAWA - The Conservatives are condoning immoral abuses — and flouting the law — by allowing RCMP and Canada Border Services officers to use information obtained through torture, say opposition MPs.
Newly disclosed records show Public Safety Minister Vic Toews quietly issued the instructions to the Mounties and the border agency last September after giving nearly identical orders to Canada's spy service.
The government directives, released under the Access to Information Act, state that protection of life and property are the chief considerations when deciding on the use of information that may have been extracted through torture.
They also outline instructions for deciding whether to share information when there is a "substantial risk" that doing so might result in someone in custody being abused.
Each of the directives is based on a framework document that indicates the information sharing principles apply to all federal agencies — part of a federal effort to "establish a coherent and consistent approach" across government on the issue.
The Privy Council Office did not respond to questions Monday as to whether other ministers had issued similar directives.
Civil liberties and human rights organizations have condemned the federal approach, saying it will simply invite cellblock abuses by rogue foreign regimes.
NDP public safety critic Randall Garrison said Monday the federal directives directly contradict Canada's legal obligations under the Convention Against Torture to shun mistreatment of prisoners.
"When you talk about things having a slippery slope, torture probably has the slipperiest slope of them all internationally," said Garrison, who worked with Amnesty International in 2002 on educating police officers in Afghanistan about human rights.
Interim Liberal Leader Bob Rae called the latest directives "quite shocking."
"I think it's a truly disgraceful moment in Canadian public policy, and I think its sets us back a very long way."
In written replies this summer to members of the public, Toews said that while the government does not approve of or engage in torture, it will not abide "dithering" when safety is threatened.
"You may have heard my political opponents take the position that under no circumstances — even in a situation where thousands of lives could be at risk — should certain information that came into the possession of Canadian officials be used to save lives," Toews wrote in two letters obtained by The Canadian Press.
"Let me be perfectly clear: Canada does not condone torture and we certainly do not engage in it. It is a fundamentally abhorrent practice that runs directly contrary to Canada's reputation as a protector of human rights.
"What we also do not condone is dithering in the face of threats to the lives of Canadians."
Toews says information that may have come from torture "would not be used in prosecutions" but in "an operational context" to protect Canadian life and property.
Garrison rejects the imminent catastrophe rationale as the fictional stuff of televised drama.
"The minister likes to wind up these scenarios that create a crisis situation in which someone has to make a split-second judgment," said Garrison, a former instructor in criminal justice and political science at Camosun College in British Columbia.
"Anybody who's been involved in policing and intelligence work knows that those are extremely exceptional. And most of the work that's done on national security and on terrorism is though basic hard slogging, traditional police work to build the cases and gather the information."
Experts say information derived from torture is also notoriously unreliable, Garrison noted. "So it's not only immoral, probably illegal — it's also ineffective."
Rae said the use of information gleaned from torture shuns deeply rooted legal tradition.
"It's an argument for the suspension of the rule of law. And if Mr. Toews describes supporting the rule of law as dithering, he has a very strange way of expressing himself," Rae said.
"We're a nation of laws, and one of the most fundamental principles of our laws it that people should not be subjected to cruel or unusual punishment."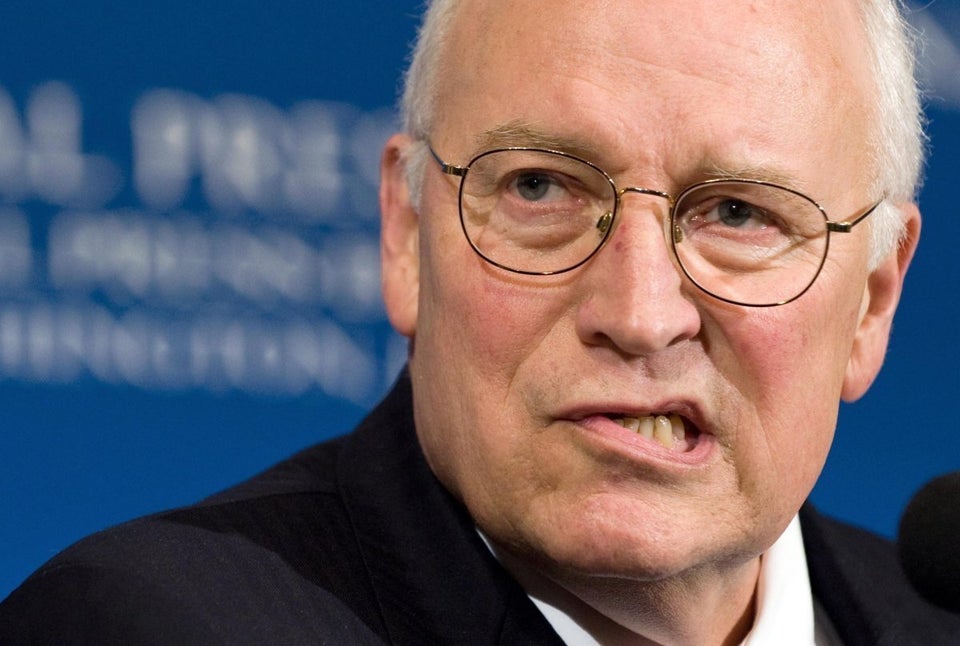 11 Questions For Dick Cheney