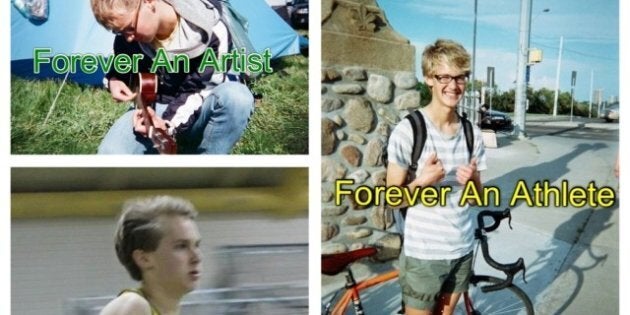 Talented and loved is how friends are remembering a young Edmonton cyclist run over and killed by a cement truck while he rode along Whyte Ave. on Monday.
Isaak Kornelsen was also an accomplished member of the Univeristy of Alberta's track team and counted among his achievements winning bronze in the 4x800m relay and finishing 6th in 600m event at the Canada West championships in 2010.
Nick Eaton, 20, told the Edmonton Journal he and Kornelsen had been friends since grade seven and that Kornelsen had already been a runner for a long time before they met.
A memorial mention was posted on the U of A's Track & Field Twitter page, a photo of the young man describing him as a bear, an athlete and an artist was attached.
Edmonton Bicycle Commuters, a non-profit supporting active transportation, also placed a "ghost bike" - a bike spray painted all white - near the intersection. The sign hanging from the bike reads "On August 27, a cyclist was killed at this intersection."
Police confirmed Kornelsen was heading westbound on Whyte Ave., when he tried to duck under the side view mirror of a parked truck. He missed, hit the mirror and was thrown under the concrete truck.