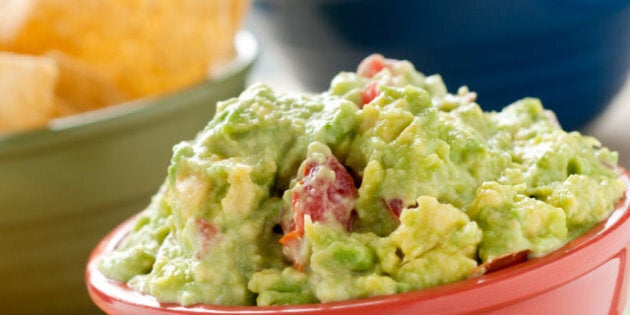 We all have those memories -- or lack thereof -- of a night where we drank tequila. Waking up in the morning with a blinding hangover is just one of the symptoms of these party nights, along with a few vague cringe-worthy memories of karaoke and sloppy admissions of love. Want to stop that cycle? That's where Eric Brass, co-CEO and founder of Tequila Tromba, steps in.
Brass, a native Torontonian, went on an exchange to Mexico and fell in love with the alcohol, and he wants you to stop drinking bad tequila. He says the only reason for people's nightmare-ish experiences is due to cheap tequila, meaning it isn't made from 100 per cent agave, which will be indicated on the bottle. Tequila Mixto, made from a minimum of 51 per cent agave and 49 per cent low-grade sugars, is the cheaper type that can cause those awful results.
Since his Mexican experience, he's brought Tequila Tromba into Canada, starting with Ontario with hopes to expand across the nation. Tromba is made in Jalisco, Mexico and celebrates tequila's traditional heritage.
Because Brass lived in Mexico, we figured he'd know a thing or two about throwing a fiesta, and boy, were we right. Here are his tips for throwing a fiesta and a couple of recipes to go along with it: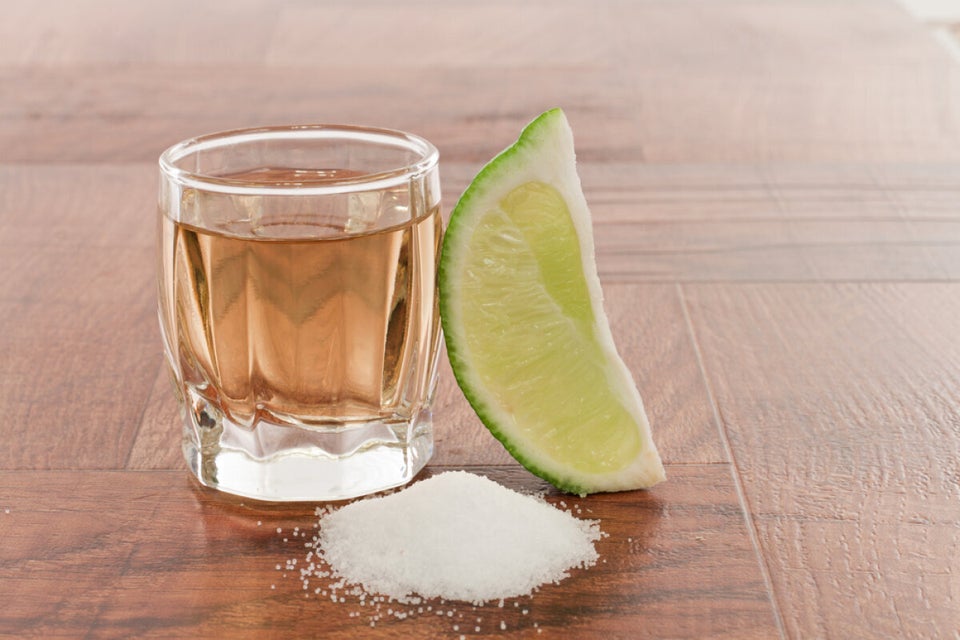 Tequila Tromba's Eric Brass Tips For A Perfect Fiesta
"In Mexico, they sip tequila. Shooting is considered blasphemous. They also usually don't drink tequila alone. Mexicans often drink tequila with a beer (sip for sip) or a glass of sangrita -- a tomato based, spicy chaser. Our chaser at Tromba is called the Verdita -- 'little green' -- it's a mix of pineapple juice, mint, cilantro, jalapenos and lime," says Eric Brass, founder and co-CEO of Tequila Tromba.
"Mexicans only drink 100% agave (100% pure tequila). Many of our bad experiences here [in Canada] are from 51% agave (or mixto) tequilas -- 51% tequila and 49% poor quality sugar distillate and caramel. Always look for 100% agave on your bottle of tequila."
"You will always find Coke and orange soda at a Mexican fiesta."
"Pico de gallo is popular snack. It's made with jimaca, orange, onion, chile verde with lime and orange juice. This is usually made in a big communal bowl for everyone."
"A Mexican party is not a party without some great guacamole and Mexican salsa, it's loved by all and very easy to make. When I lived down in Guadalajara, Mexico, I had dinner at a Mexican friend's house. His mother's guacamole was outstanding. I bugged her for the recipe and she finally told me. I was astounded how easy it was: Squeeze some fresh lime into a bowl and mix with onion, chopped cilantro (Mexican cilantro makes a big difference), jalapenos and a bit of garlic. Mix those ingredients, prepare the avocadoes and place them in the mixing bowl. Salt your avocadoes (it makes a huge difference) and then press down on them with a fork. Mix the batch together and add some diced fresh tomatoes and another squeeze of lime on top."
"Tacos and ceviche are two other easy foods you can put together without much drama."
"You will find the grill outside or on the rooftop. Usually the oldest guys will be in charge of the grill."
"The oldest people should always be attended by the rest of the family, they have to be the first one in line for pretty much everything, getting a snack, getting a drink, etc."
45 mL Tequila Tromba Blanco
Rock Lobster Food Co. Grilled Mexican Lobster Tails
A few good dashes of hot sauce
Boil the live lobster for approx 10 minutes
Immediately Place in ice cold bath to stop over cooking the lobster
*This pairs very well with Milagro's tuna ceviche:
¼ cup finely diced red onion
¼ cup finely diced sweet yellow pepper
Sherry vinegar (to cover)
14 oz skinless sashimi-grade yellowfin tuna loin, diced into ¼-inch cubes
¾ cup finely diced fresh tomatillos (about 4 small)
¾ cup finely diced English cucumber
¼ cup finely chopped fresh coriander
¼ cup lime juice (2 limes)
1 to 2 serrano chilies, finely diced (discard seeds for milder flavour)
4 tsp extra-virgin olive oil
1. In a large non-metallic bowl, stir together onion and sweet pepper. Add enough vinegar to cover vegetables. Season with white pepper to taste. Set aside to marinate at room temperature for 2 hours. Drain off the vinegar (reserve for making vinaigrettes).
2. Add remaining ingredients, stir gently and season to taste with salt and more white pepper. Divide among four half-pint beer mugs. Serve at once with saltine crackers and lime wedges.