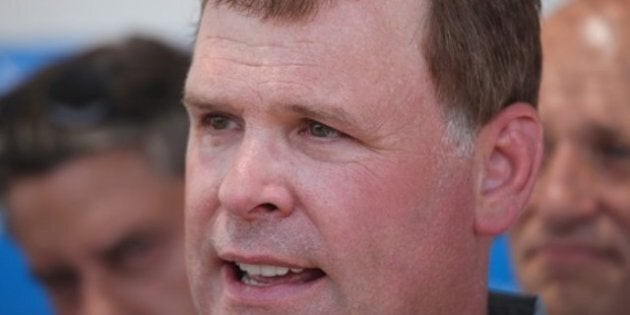 Canada is extending sanctions against the Syrian regime of Bashar al-Assad but Foreign Affairs Minister John Baird made it clear Friday that military action to provoke the regime's collapse is not on the table.
He announced that Canada is adding another 50 names to the list of individuals and entities subject to a ban on business dealings by Canadians to put more pressure on Assad.
"The Assad regime's bloody assault on the people of Syria continues unabated. To date, more than 20,000 have been killed, and more than 180,000 have fled to neighbouring countries. The entire region is becoming increasingly unstable," Baird said in Toronto.
"Canada is responding today with additional measures to further isolate and increase pressure on the regime and to erode its capacity for repression," he said.
Forty-seven individuals and three entities have been added to the existing sanction list and Baird said the sanctions target Assad and his supporters, not the Syrian people.
He said Canada wants the UN Security Council to adopt binding sanctions against Syria to show that the international community believes Assad "must go." He also said that countries on the Security Council that have so far blocked action on Syria should join in the condemnation of Assad's actions. China and Russia have consistently blocked resolutions aimed at pressuring Assad.
Prime Minister Stephen Harper will be travelling to Russia next week for a meeting of the Asia-Pacific Economic Cooperation Organization (APEC) and Baird said Syria will be raised there with President Vladimir Putin.
"We will bring up our strong objection to the actions of the Russian government which we take great exception to," he said. Russia's vetoes at the Security Council and its moral support to Assad has allowed him to "soldier on," Baird added. "We'll certainly make our views directly known to the Russian leadership."
Baird was asked about the positions of some of Canada's allies including Egypt, whose president called for the world to stand behind Syria's rebels on Thursday. Britain and France have also left the door open to a military-enforced no-fly zone to protect a safe area for those fleeing the war.
But Baird said opposition rebels in Syria aren't organized enough and that the movement is "quite fragmented."
"The Syrian National Council has come a long way but I don't think you could say there is a single command-and-control or a single political voice for the council," he said, adding that Canada wants to help prepare the opposition for a post-Assad era.
He said ethnic and religious minorities and weapons stockpiles are among his concerns for that era.
'Not contemplating military action'
Baird said what's happening in Syria is not the same as what happened in Libya, where Canada did join NATO partners and provided military support to enforce a no-fly zone.
"Canada is not contemplating military action or arming the Syrian opposition," he said. "Not every situation can be solved by outside military action. What worked tremendously well in Libya is not transferrable to what the situation in Syria is, in our judgment."
Baird also issued an open letter Friday on Canada's relations with Burma, which are going in the opposite direction to those with Syria.
In the letter, Baird and International Trade Minister Ed Fast said they are encouraged by democratic changes in the Asian country, but said Canadian companies should have "eyes wide open" when expanding business ties with Burma, also known as Myanmar.
"Canadian companies should be vigilant in ensuring they deal only with reputable people who have acted and will continue to act with integrity," the letter said.
"Canadian companies considering doing business in Burma should familiarize themselves with the local context. A list of companies and individuals with whom it is prohibited to engage in specific transactions remains in place, as per the Special Economic Measures (Burma) Regulations."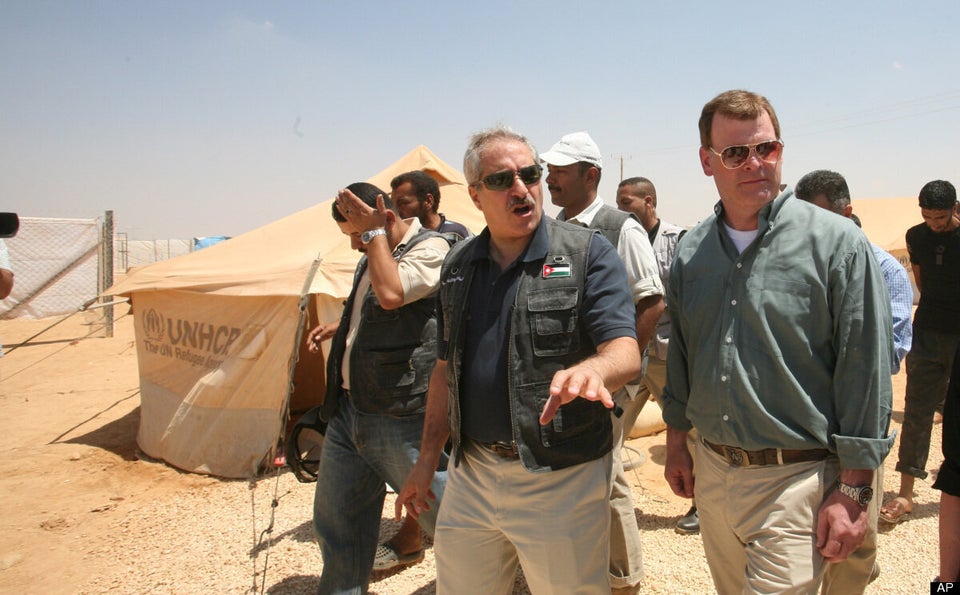 Baird Visits Syrian Refugee Camp