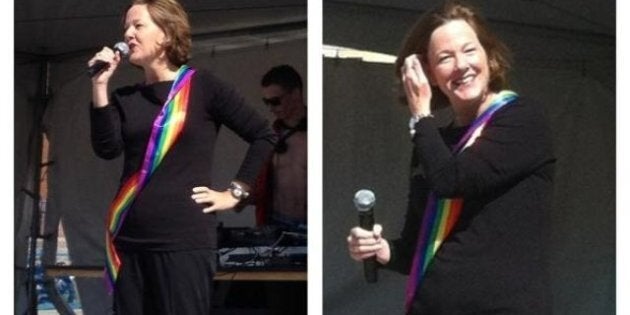 "That is a commitment that I've made," she said, adding that choices had to be made in a volatile economy, 660News reported.
The Premier flew to Calgary especially for the event. "That sort of speaks volumes for her," said Dallas Barnes, President of Pride Calgary. The event attracted a record number of participants this year, with estimates ranging up to 30,000.
"We create the environment where we all respect each other so we can live in dignity and have the confidence in who we are," she added, according to the Calgary Herald.
With rainbow flags flying high and major sponsors such as TD Canada Trust and Winners, support for Pride is at its highest in Calgary.
Floats at the parade ranged from upbeat to serious, with signs such as, "Unitarian Church welcomes Heterosexuals," to "I've been bullied," with participants wearing shirts that represented the names they were bullied with.
The overall atmosphere was one of, well pride, as the event becomes one of Calgary's biggest celebrations. The week long event wrapped up today with a brunch at Jameson's Pub on 17th Avenue.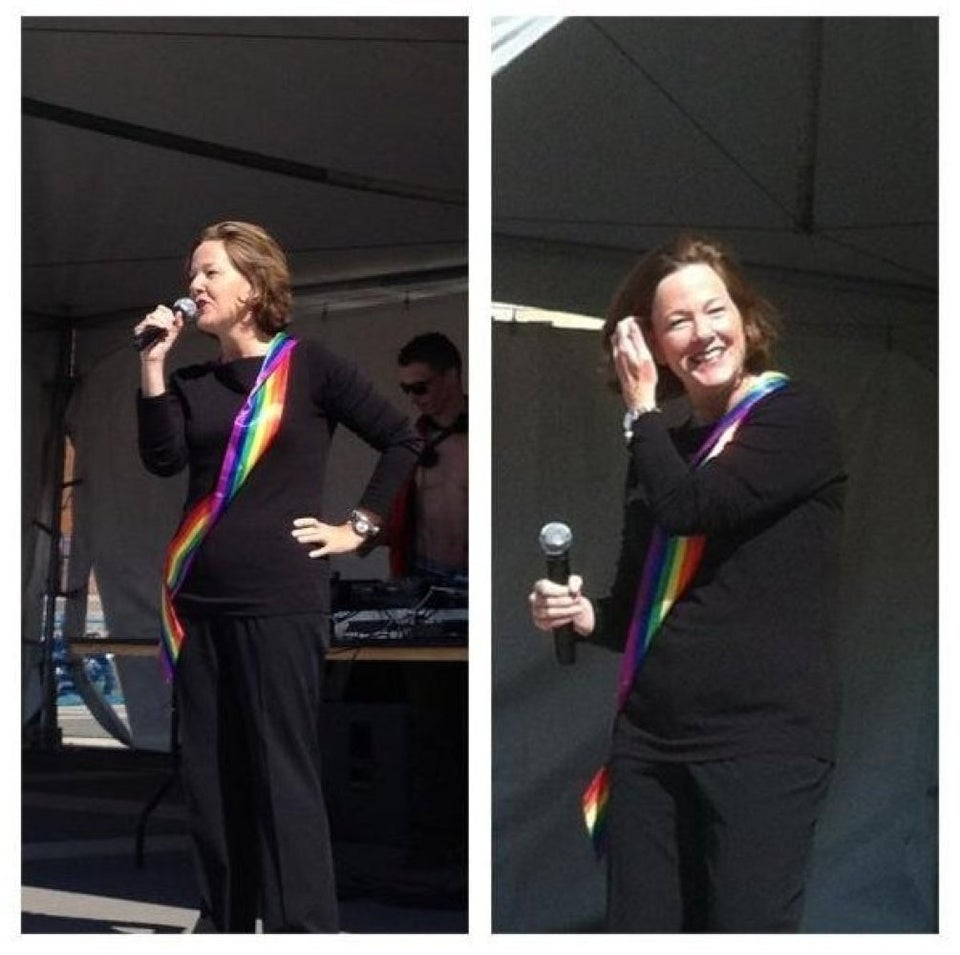 Calgary Celebrates Pride 2012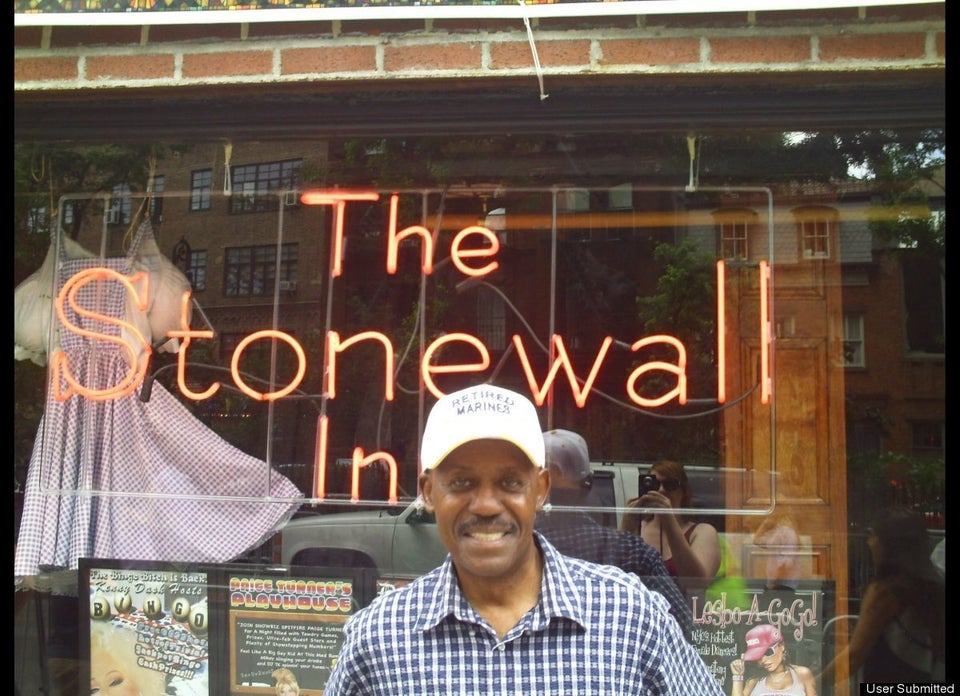 Gay Pride Around The World