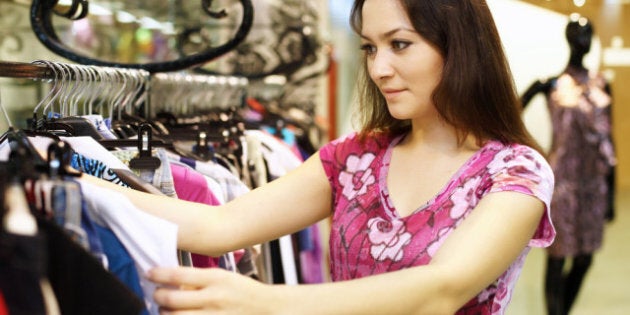 Feel a little uneasy when you have to spend money on things you're not very well versed in? Whether it's shelling out money for car repairs or investing in items for your wardrobe, you want to be sure you're spending your dollars wisely. We've got some expert advice to help you navigate shopping for some of life's essentials.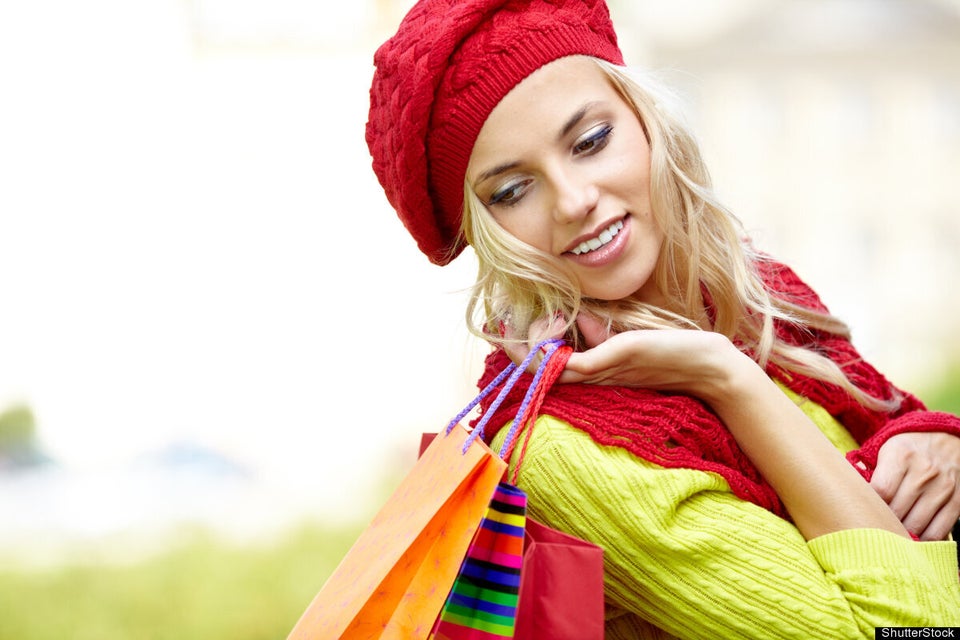 There's endless choice when it comes to clothing, and it can be tough to know whether you're spending your money on the right items. According to one expert, there are a few easy rules you can follow.
"Invest in items that have a lot of longevity and that are seasonless to form the basis of your wardrobe," says Toronto-based fashion stylist Tammy Palmer. Some of the key items she suggests splashing out for: a tailored suit with a sharp blazer, quality knitwear, like cashmere that doesn't pill or stretch, a great dress ("A little black dress is classic and can take you from the boardroom to cocktail hour," she says), a good winter coat, footwear (a great riding boot, a classic stacked heel in a neutral colour and stiletto pumps are essentials), and jeans.
And where can you save? "Spend less on trend-driven clothing, items that you will tire of quickly -- heavily embroidered items, dramatic silhouettes," says Palmer. To keep your look fun and fashion-forward, she suggests mixing a little of the season's trends with your staple wardrobe, whether it be a splash of bright colour or a metallic accessory.
As for getting the best deals, sign up for e-mail newsletters from your favourite retailers. "This way you'll get pre-sale notifications and learn about flash sales you can take advantage of," says Palmer. The problem with end-of-season sales is that you risk not getting an item in your size, she says. If possible, ask a sales associate when the sale starts, and you may be able to put aside the item you've been coveting.
It's easy to become overwhelmed by deals on hotels and vacations once you start surfing online. If you're looking for the best price, start by checking a few reputable sites (ones that have an established name, such as Expedia, Travelocity and individual travel agency websites) and do a price comparison.
To know whether a hotel meets your preferences for quality and service, take your research further. Look to review websites such as Trip Advisor where regular folks can post their reviews of hotel or resort. What one person deems incredible may be what another person deems average, but reading several reviews will give you a general sense of what to expect. Other sites and guidebooks, such as Time Out, Lonely Planet and boutique-hotel site Mr. & Mrs. Smith have built their reputations on unbiased reviews and only feature top-notch spots that meet their standards, so these are valuable resources to check out, too.
As with any work you're hiring someone for, referrals are a great way to find an auto mechanic. Your friends and colleagues are a great resource to tap. Finding one you can trust can be particularly stressful, since car repairs are an area most of us know little about – so how can we know if they're giving us an honest assessment? One sure way to gauge this is to get several quotes on the same car repair need.
You should always get a written estimate (so you have some evidence of what you agreed to), and, of course, don't share the quotes you receive with the various shops. Also, be well aware of your rights, as outlined by the government. The Ontario Ministry of Services, for example, has laws that outline what you are entitled to (such as how labour costs are calculated) and that the total cost of your repair job can't exceed the written estimate by more than 10 per cent.
Buying a home is one of the most significant purchases people make in their lifetimes, so it's vital to be well-prepared when making the foray into property-ownership.
"When purchasing a home, the first thing you need to do is find an agent you can trust," says Dianne Beaman, a Toronto-based real estate broker. She suggests interviewing a few agents to see how comfortable you are with them in terms of personality. You'll also want to find out what their ratio of list price-to-sale price on behalf of the buyer is, whether they have a support team, and how many buyers they're currently working with. "You want to know that they'll be available when you're available, and an agent working with seven or eight buyers might not have the time to handle yet another buyer," she says.
Once you've chosen a real estate agent, you should set your expectations together, outlining everything from how you'll communicate (phone, email or text), and how often, for example. Ultimately, what you want from your agent for is his or her expert knowledge of the market and home-buying process. "It's not to show you homes, you can do that on your own," says Beaman, who works with Keller Williams Referred Realty. An agent should be previewing homes so they can create a carefully curated list of potential homes for you to see.
The agent should also keep you apprised of what's sold in your desired neighbourhood. "They should be feeding you the information you need to make an informed decision and to keep you out of trouble," Beaman says, noting that this can range from questions you need to bring up with a mortgage broker to lessons on the intricacies of the market. And, of course, your agent should be a strong negotiator with experience. Which is not to say you can't trust a new agent, just make sure they work with a more seasoned agent who is mentoring them.
Buying a new car ranks high on the list of stressful purchases, what with the haggling and the nagging feeling of being taken advantage of that often looms in the showroom. One of your best strategies is to do some hardcore negotiating. Go prepared with the perks you want thrown in for free should they not want to budge on price. If you can be flexible on certain aspects, this can work in your favour. Say, for example, you're willing to take the car in red (which they've had sitting on the lot for ages) over the silver (a colour that's high in demand), you could negotiate a better price for taking this harder-to-sell colour off of the lot. (Keep in mind, though, that should you want to sell it in the future, the flashier colour will limit the number of interested buyers). Time your car shopping strategically, too. You can score a better deal if you go when car sales are notoriously low, such as when the new year's models are due.
Making major purchases doesn't have to be stressful – the key, as with many aspects in life, is to go in prepared. The Internet is the perfect resource for doing research, but calling on and working with people you trust can save you time and money. Above all, don't rush into a major purchase. Take your time, weigh your options and make use of all the knowledge you've acquired in your research phase. In the long run, you'll end up with a purchase you love and the peace of mind to match.
Sponsored by TD Insurance: To find out how you can be more confident in your daily life, visit TD Insurance