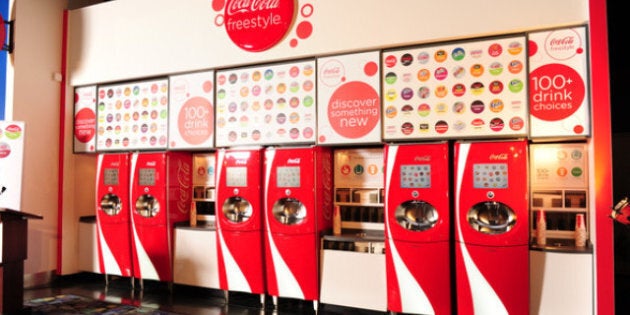 Each week, The Huffington Post Canada's Living team will try out something that has sparked our curiosity, and as long as we live to tell the tale, we'll let you know all about it.
Cost: Depending on the venue, drinks can start at $3.
What It Is: Get ready to feel like a little kid in a candy store -- just replace all that candy with Coke. The Coca-Cola Freestyle machine is nothing like your typical soft drink fountain. This touch-screen mixer lets you combine up to 100 flavours of traditional Coca-Cola brands with new (and tasty) shots of peach, cherry and lime-flavoured products. Oh, and did we mention the machine also includes the return of classic Cherry and Vanilla Coke?
Putting It To The Test: If you're wondering how we started mixing these concoctions -- we really had no set of rules. Mixing our own favourite flavours and others we thought would blend well was the true inspriation behind this week's Test Drive. Associate Editor Arti Patel and Living Editor Rebecca Zamon take you on a sugar rush to find the best (and worst) "recipes" for mixed Coca-Cola flavours.
Have you experimented with any of these yourself? Let us know in the comments — we want to try them!
Check out the flavours we attempted to mix: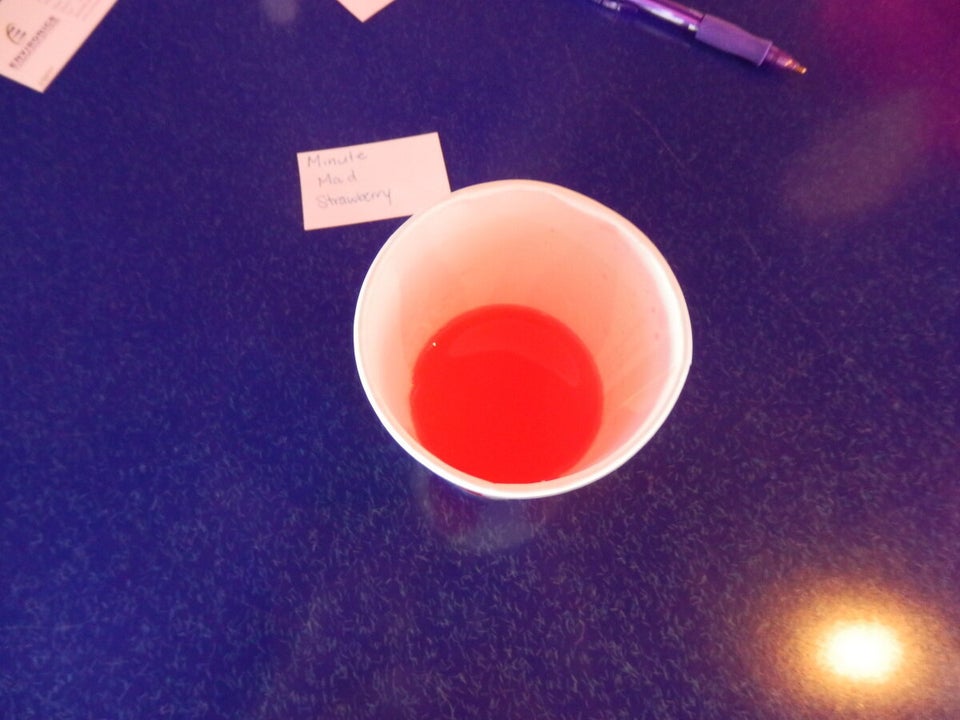 Test Drive: Coca Cola Freestyle
FAIL: Don't get us wrong, the taste itself was fine but it wasn't anything out of the ordinary.
Minute Maid Light Orange:
PASS: It tastes just like an ice pop on a hot summer day.
Raspberry Coke and Minute Maid Orange:
FAIL: The strawberry flavour was overpowering -- tasted just like plain strawberry.
Minute Maid Light Orange And Cherry:
PASS: Another cold ice pop flavour -- this time with a hint of cherry.
PASS: Surprisingly, it tasted like homemade fruit punch.
PASS: Let's just say orange and vanilla do work well together and don't overpower one another. This is what a mixed drink is all about.
PASS: Not sure why we don't have this one in Canada but Pibb Xtra is like a root beer with a kick (or something very similar to Dr. Pepper).
Hi-C Vanilla Orange And Raspberry Lime:
FAIL: Too many flavours in this one. The orange flavour takes over the rest. We suggest sticking to one.
Pibb Xtra And Peach Sprite:
PASS: A strange yet good mix. Peach sprite is a definite win for peach lovers.
Coke Lime And Powerade Cherry:
PASS: The taste of lime goes perfect with cherry in this mix. Also, the non-fizzy flavour of the Powerade blends will with carbonated pop.
PASS: It tastes almost the same as regular Barqs...just a little sweeter.
Barqs Root Beer And Peach Fanta:
PASS: Who knew? Peach also mixes well with root beer.
Grape Fanta And Pibb Extra:
FAIL: We thought we would like this mix but the grape flavour didn't mix well with Pibb. Overly sweet.
Sprite Cherry And Fanta Raspberry:
PASS: Sprite probably is the best mixer. In this mix however, the cherry overpowered the Fanta drink.
Sprite Strawberry And Fuze Tea:
PASS: This one is great for those of you who want something light -- a light taste of iced tea and strawberries.
Fanta Lime And Vanilla Coke:
PASS: This one was Arti Patel's favourite. The classic taste of Vanilla Coke tastes the best with lime.
Caffeine-Free Diet Coke And Sprite Grape:
FAIL: We don't recommend mixing any type of regular coke with the grape -- it completely throws the flavour off.
Coke Lime And Hi-C Raspberry Lime:
FAIL: Even with all the lime -- you can't taste any of it.
Powerade Lemon And Hi-C Fruit Punch:
PASS: More on the fruit side, fruit punch does taste better with a hint of lemon.
Powerade Grape And Vanilla Sprite:
PASS: This one was Rebecca Zamon's favourite. It was a surprisingly delicious mix of flavours.
Raspberry Coke And Minute Maid Lemon:
PASS: Raspberry and lemon are a great pair but the fizzy Coke makes it a better drink.
Have a suggestion for a Test Drive? Tried something you loved or hated? Let us know on Twitter at @HuffPostCaLiv, or in the comments below.
ALSO: Check out these other products we've put to the test: