Ok, it's official: Halle Berry doesn't age.
Ok, it's not official. But we are strongly suspicious. The actress made an appearance on the Toronto International Film Festival red carpet Saturday night for the world premiere of the much-anticipated Wachowskis-directed film, 'Cloud Atlas'. And, seriously, it might as well have been a red-carpet appearance from 10 years ago.
The 46 year-old greeted crowds and media outfitted in a wildly-patterned purple suit with flared trousers designed by Cavalli. The outfit got some added edge with the pairing of a sheer shirt paired with a black lace bra -- the actress doesn't shy away from sexy outfits, and sheer never fails to draw attention (plus it's oh-so current right now).
Berry's makeup was flawless as usual -- if there was some thought to casting Berry in a film whose storyline transcends time on account of her timeless beauty, we say: Good work, casting agents. Good work.
Check out Ms. Berry below, and tell us, do you like her TIFF look?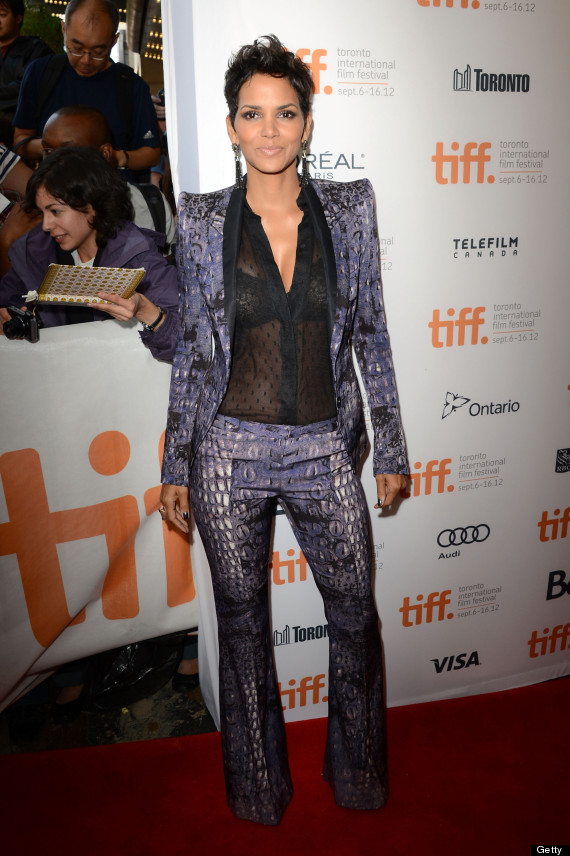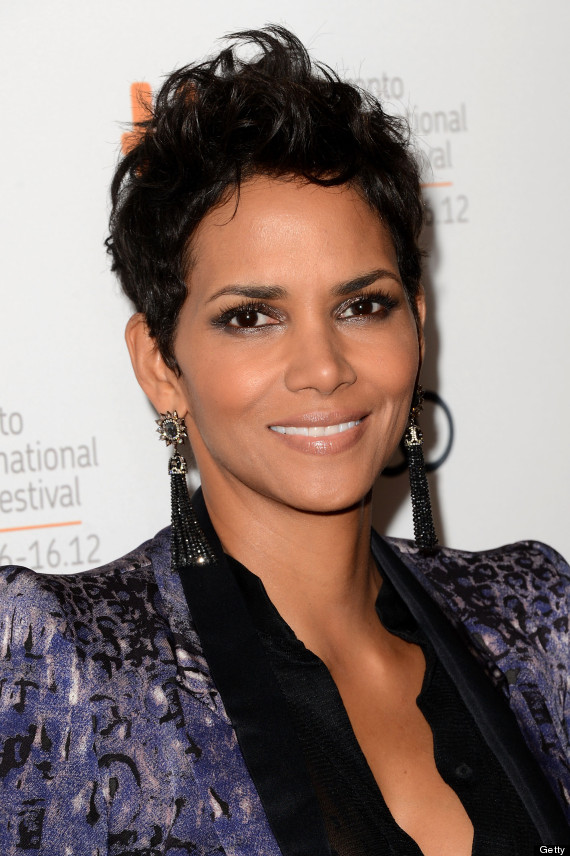 More celebrity style from the Toronto International Film Festival:
TIFF 2012: Stars Show Off Their Style