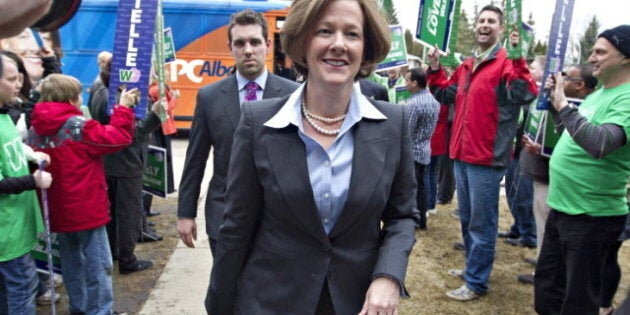 If you think the province is running amok with our finances and you are itching to get your two cents in, well, you just got your chance.
The province is now asking Albertans to weigh in and tell them – among other things – how and when the government should save, when to use those savings and what to spend those savings on through a survey entitled DOLLARS and $ENSE, Alberta's Fiscal Framework Survey, which can be filled out online or printed off and mailed in.
The survey aims to find guidance in reshaping Alberta's fiscal framework, the province said.
"The purpose of this survey is to collect your opinions about managing provincial savings, allocating non-renewable resource revenues, funding infrastructure projects, and the future of the Alberta Heritage Savings Trust Fund and the Alberta Sustainability Fund," the provinces states.
"The Government of Alberta is committed to developing a fiscal framework that will build a predictable, sustainable revenue base to provide stable funding for day-to-day programs and infrastructure for the future.
"The information gathered in the survey will help guide the development of a renewed fiscal framework."
The survey closes on October 31 and will look into rules and guidelines regarding balanced budgets, limitations on total government spending, limitations on transfers between savings funds and the government's budget, as well as long-term provincial savings, and guidelines used to fund the building and improving of infrastructure (e.g., schools, highways).
But, the province says, it doesn't include budget allocations for government programs, such as health, education or spending allocations for infrastructure projects.
Raise oilsands royalties.. Raise taxes.. Cut spending.. Have a financial idea for Alberta's government? Share it with us below, or on our Facebook page, or through Twitter using #dollarsandsense.