The equation sounds simple: Grocery shopping + cooking your own meals = saving money and eating healthier. But why is it so hard to actually follow through in practice?
With people so starved for time, and frankly, often less than equipped with the ability to whip up a quick meal, it can be so simple to pick up yet another takeout dinner and call it a night. But at some point, those calories and bills will add up, and don't you feel like you really should just know how to cook for yourself?
In this week's How To, Jeanne Muchnick, author of "Dinner For Busy Moms" explains her tips and tricks for making sure her family eats together every night -- and how to keep healthy food around for her kids after school.
But menu planning isn't just for families, as plenty of young professionals well know. Earlier this week, we let you in on the secrets of lunch delivery at work, but what are the tools you need to keep your fridge stocked with ingredients for fresh meals every night? Check out these options loved by people who not only eat great, but save a ton on takeout.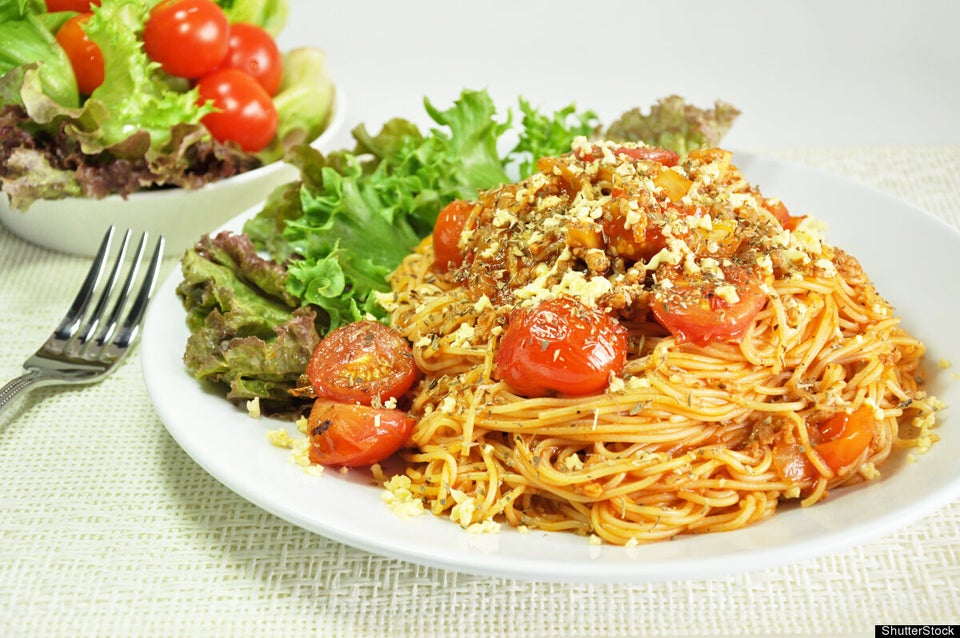 First, the basics. As Hillbilly Housewife puts it, meals can be thought of in the following categories: Main Dishes, Starches (Rice, Pasta, Potatoes, etc.), Vegetables/Salads/Fruits, Breads, Desserts (eliminate or add as works for your diet). That way, you can determine what parts of the meal you need to pull together, either from your own repertoire, cookbooks, magazines or websites.
TSH of Simple Mom swears by her Google Calendar for meal planning. Her tips: create a specific calendar for "Menu Plan," rely on regular recipes and set them to repeat every two weeks (or however much you prefer), and also set a reminder for any prep you'll have to do. She also pastes the full recipe into the "Description" part of the event.
Bonus: The calendar can be printed out to go into a wallet or purse.
It doesn't need to be a blackboard (though there's a great project to create one here), but having a visual reminder in the kitchen of what you'll be eating each day helps (a) by giving you a fun way to plan out the week, preferably on a Sunday, and (b) as a reminder to pick up groceries if anything is missing.
Ordering Groceries Online
If it's not something you've done before, you may forget you have the option, but once a menu plan is in place and you know which ingredients you need, ordering groceries online can be a massive time saver. Different areas have different providers, so look for one near you -- it'll likely save your list from week to week, so reordering is simple.
Whether it's because you bought too much of something at the grocery store or you made more portions on purpose, your freezer can be your best friend. But the one thing to remember, says Simply Sugar and Gluten-Free? What's in it. For that, you need an inventory sheet, and keep it on the fridge (or an oft-used drawer nearby). That way, no forgetting about those chicken breasts.