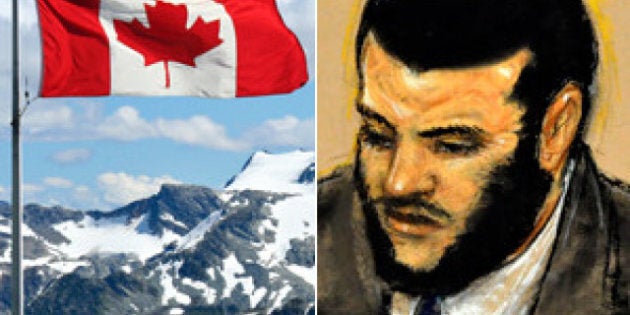 OTTAWA — Convicted war criminal Omar Khadr will be back in Canada before winter, ending a diplomatic logjam with the United States after a controversial legal saga that has divided Canadians ever since he was captured on an Afghan battlefield a decade ago.
While Public Safety Minister Vic Toews is not expected to formally communicate the decision for several weeks, The Huffington Post Canada has learned the Conservative Government will approve Khadr's transfer from the U.S. naval base in Guantanamo Bay and plans are afoot to house the 25-year-old Canadian in a federal institution with a segregated space for his own safety.
The exact location has yet to be determined, but Khadr could be placed in a facility such as Kingston Penitentiary, where serial killer Paul Bernardo is held, sources said. Officially, Khadr has six years left to serve of his eight-year sentence, but he could be out on parole as early as next June.
Khadr will likely be in a Canadian institution by November, just in time for the U.S. presidential election, though the transfer date has yet to be set and none of the timelines have been finalized, sources said.
Reached at Khadr's family home in Toronto, his sister Zaynab Khadr was surprised but cautiously optimistic about her brother's return to Canada.
"I'll be happy when my brother is home, until then everything is just the news," she said.
Multiple sources confirmed that Toews will approve the transfer because Khadr is a Canadian citizen and Canada must abide by its bilateral treaties.
As part of a deal with American authorities, Khadr, the only Canadian detained at length at the Guantanamo Bay detention centre, pleaded guilty in October, 2010 to murdering U.S. Sergeant Christopher Speer and to several other charges, including support for terrorism. He was 15 years old and wounded by shrapnel in eastern Afghanistan when he was captured by American Forces after a four-hour firefight during which he threw a grenade that killed Speer.
Khadr was given an eight-year prison term with the understanding he would spend another year at Guantanamo and then be transferred to Canada. A diplomatic note confirmed the Canadian government was "inclined to favourably consider" a transfer back to his home country.
While the Americans waited until April to approve his transfer back to Canada, the Conservative government steadfastly refused to sign-off on the transfer, leaving Khadr in U.S. custody well past his eligibility date of last October.
Liberal Senator Roméo Dallaire told HuffPost the Minister has long had all the information needed to make a decision.
"He has turned the life of this Canadian into a political game. This is above politics. Canada has a legal, moral and ethical obligation to repatriate this former child soldier," Dallaire wrote in an email.
Khadr's Canadian lawyer John Norris said he has heard directly from the Americans that the delay was "unacceptable" and jeopardized other Guantanamo plea deals and transfer agreements the U.S. had hoped to sign with other detainees.
"The Americans are anxious to move Omar out of there because a deal is a deal and they respected that part of the bargain and their own reputation for being able to deliver on deals is being jeopardized by Canada's lack of co-operation," Norris said.
"If the Americans can't get co-operation from their closest ally, it really points to their impotence and inability to deliver on their own deals."
The government said at the time the documents were necessary to help Canadian officials determine Khadr's parole eligibility. It is also believed the documents may be helpful in fighting a $10-million civil suit Khadr has brought against the federal government.
The videotapes and transcripts Toews requested were delivered last week.
Julie Carmichael, Toews' director of communications, said Khadr is a Canadian citizen who pleaded guilty to Speer's murder and the U.S. no longer wants him and so has asked Canada to take him.
"Minister Toews will give [the tapes and the documents] the appropriate consideration and render a decision in accordance with Canadian law," she said Wednesday.
If the Minister watches the tapes, Norris told HuffPost, he'll be impressed with the person Khadr has become and the way he speaks. "He is not the demon that he probably pictures him as," Norris said.
"It is a mystery to us. There is absolutely no good reason we can see that would explain this delay," Norris said.
When Toews makes his decision known publicly, Norris said he expects his client's parole eligibility dates will be outlined. Khadr's sentence ends on Oct. 21, 2018, but he could be eligible for parole as early as next spring or summer, after serving one-third of his sentence.
"That's not very long," Norris acknowledged. "I would have thought that the government would see that it was in everyone's interest to get Omar back here as quickly as possible so that Canadian officials could get to know him ... and come up with the very best possible plan for serving out his sentence and for eventually returning to the community. And the longer they delay, the more they are tying the hands of Canadian officials. And that is in nobody's interest."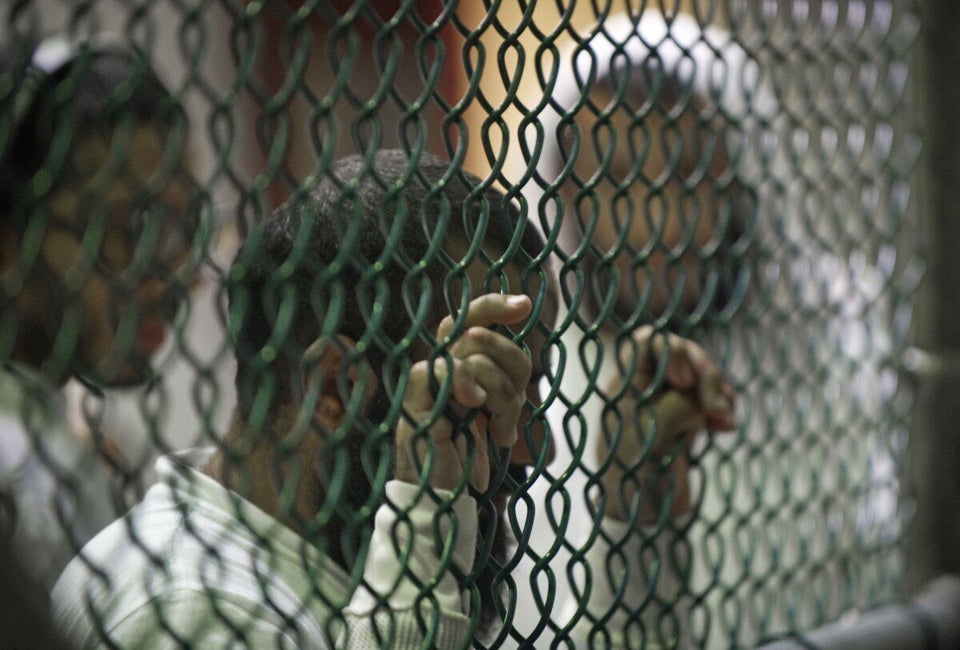 Guantanamo By The Numbers