Thousands of Edmontonians are getting better acquainted with their communities this weekend, with over 90 different festivals, street parties, picnics, art shows and more overtaking streets, parks and halls.
Sponsored by the Edmonton Federation of Community Leagues, the third annual Community League Day is a chance for people to party with their neighbours and join one of Edmonton's 155 community leagues.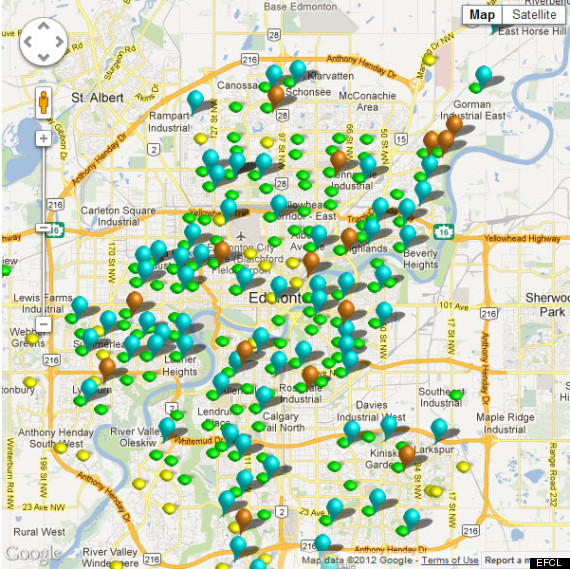 By joining a community league, Edmontonians get free access to community pools and skating rinks, a 10 per cent discount at rec centres for those who hold annual and multi-admission passes, as well as the chance to help out in the community year-round.
2012 Community League Day attendees have their choice of events like the Cloverdale Pig Roast & Pie Bake Off (yum!), the Royal Gardens Totally Tropical Luau (get leid!) or the Southwood Community Corn Roast (more yum!), to name just a few.
We've been keeping up with the festivities as people tweet their way through the day. Check out some of the photos from EFCL in our gallery below and share your pictures with us on our Facebook page or our Twitter account.