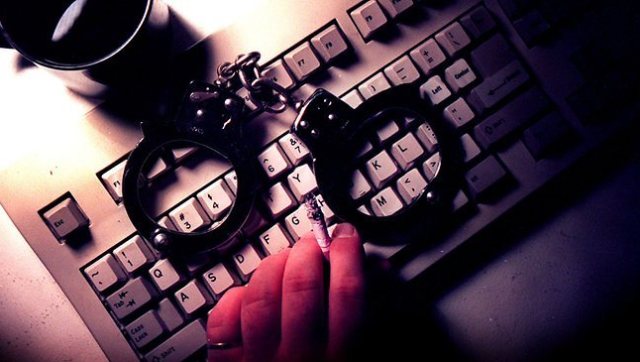 Wikimedia
A new report says many Canadians, especially in Alberta, are having their privacy rights violated because police are releasing non-criminal information in routine police checks.
"The status quo is unacceptable," the report by the Canadian Civil Liberties Association concludes. "There is an urgent need for greater fairness and clarity in the police background check process."
In the past decade, more and more organizations across Canada are requiring police checks before hiring employees or accepting volunteers.
In Alberta alone, the report estimates that police run about 160,000 background checks every year. The information released contained not only information about convictions, but also about charges or contact with police which were either withdrawn or did not involve criminal activity.
This includes cases involving mental health issues or where individuals were merely contacted as witnesses to crimes.
Undermines presumption of innocence
"Disclosing this kind of sensitive information may undermine the presumption of innocence," the report says. "Employers who receive negative record checks may not fully understand the distinctions between different types of police information, creating significant risk that non-conviction records will be misconstrued as a clear indication of criminal conduct."
The 50-page report acknowledges the need to screen those chosen to work with vulnerable people or those hired for jobs in positions of trust. But it says in many cases, information that does not involve criminal activity is being handed over and that has led to cases of discrimination.
It calls for standards that would prohibit the release of information other than convictions, except in rare circumstances. It also says non-conviction records should be reviewed regularly and destroyed where warranted.
It also says individuals should have a right to be notified on the information in their file and be able to appeal it before an independent adjudicator.
While there are laws governing the release of certain information, such as under the Privacy Act and the Youth Criminal Justice Act, the report says there are no set standards for what police services can or can't collect and release in police checks. It calls the situation across Canada "a patchwork" of policies that may violate Canada's Charter of Rights and Freedoms.
Alberta singled out
The report says the problem is particularly acute in Alberta, where it says there is too much discretion is left to individuals in police services as to what information can and should be retained and released.
An Alberta woman who hoped to volunteer for a local chapter of Big Sisters tells CBC News she was turned away because her job once required her to appear in court. Cassandra House was working as an EMT in Lac La Biche when, in 2006, she was called to testify in the suspicious death of a child.
"All the record said was I was 'involved in an active investigation,'" says House. "I totally understand it from [Big Sisters'] point of view — they can't take a chance — but I think they need to have information on whether someone was just a witness."
House now volunteers for the Humane Society which, she says, checks only for histories of animal abuse.
A spokesperson for the Calgary police says the report and its recommendations are under review. Calls for comment to the Edmonton police were not returned.
The report points to Ontario as an example of good practices. There, the province's privacy commissioner issued an order regarding the handling of information collected by police.
This came after several court cases in which in individuals successfully sued the police over the release of such information. The order calls for routine expungement of non-conviction records except in cases where "there are reasonable grounds to believe an individual will commit a serious personal injury offence."
As well, in response to complaints from citizens and advocates for those with mental health issues, the Ontario Association of Chiefs of Police last year issued new guidelines for the release of non-criminal information. Until then, the patchwork of procedures set by individual police forces often led to the released of such information, which was then used to discriminate against volunteers and those seeking employment.
"By prohibiting the release of non-criminal health information collected by police, the new guideline is a meaningful step forward that will protect tens of thousands of Ontarians from stigma and discrimination," said Ryan Fritsch, legal counsel for Ontario's Psychiatric Patient Advocate Office.