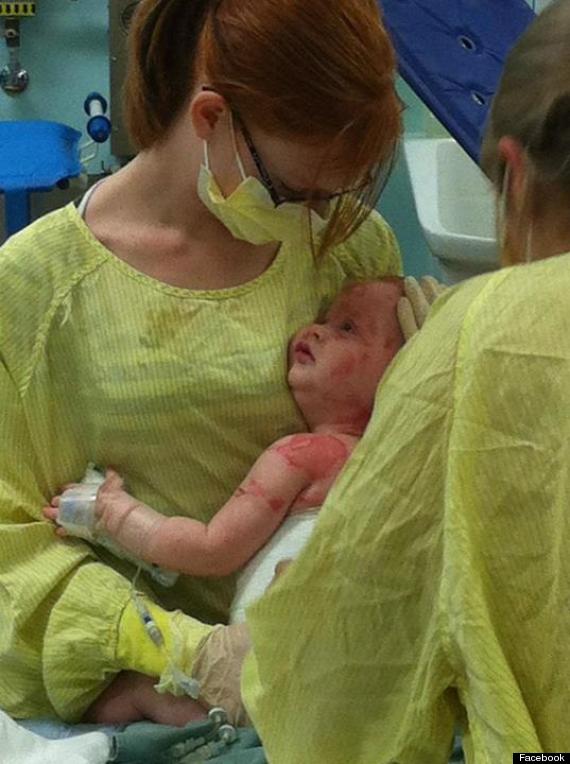 Avarie Edwards looks at her mom during treatment in hospital. (Facebook)
CHILLIWACK, B.C. - An 11-month-old Chilliwack, B.C., girl is facing a long and slow recovery after a tragic accident in the kitchen of her Fraser Valley home.
The tot has second degree burns to her face and body after pulling a full crockpot off a counter, covering herself with the scalding contents.
The 21-year-old mother of Avarie Edwards says the cord from the pot had been tucked in, but after the cooker was moved to another counter the baby was able to grab the dangling cord.
Avarie has now been released from ICU at Children's Hospital but must return every three days for burn baths and painful dressing changes.
Chilliwack residents have rallied to help the family by donating money and goods and organizing a fund-raiser at a local pub on Oct. 5.
Avarie's mom, Tia, says the support is overwhelming and any money or donations that she doesn't immediately need are being forwarded to Children's Hospital as a thank you for Avarie's outstanding care. (News1130)