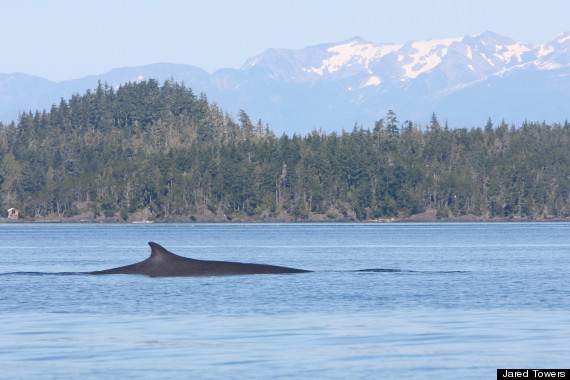 A fin whale spent several hours swimming in the Georgia Strait this week for the first time in recorded history.
Jared Towers, a Fisheries and Oceans cetacean research technician, monitored the animal in Johnstone Strait and took photos on Wednesday. He said the same whale was spotted near Nanaimo and then Campbell River a few days before.
It's a rare sighting because most fin whales don't travel in inside waters, explained Towers in an interview with The Huffington Post B.C.
"It might mean that as a population, they're growing. They're extending their range into other areas or it may mean that this animal was just trying to get somewhere and made a wrong turn. It's hard to speculate at this time," he said on Friday.
"The population does appear to be growing out in the waters further offshore in British Columbia where they're found more regularly."
Towers has spent the summer documenting fin whales in more remote parts of the coast, so he said it was exciting to see one closer to home.
But he said it was also a bit worrying: "Fin whales are prone to ship strikes and in confined bodies of water like this where you get a lot of shipping traffic... it's probably a good thing there aren't a lot of fin whales around to tell you the truth."
Fin whales, which can measure 22 to 26 metres (75-85 feet), are the second largest animal in the world after blue whales. After decades of whaling, they're considered to be threatened according to the Species at Risk Act.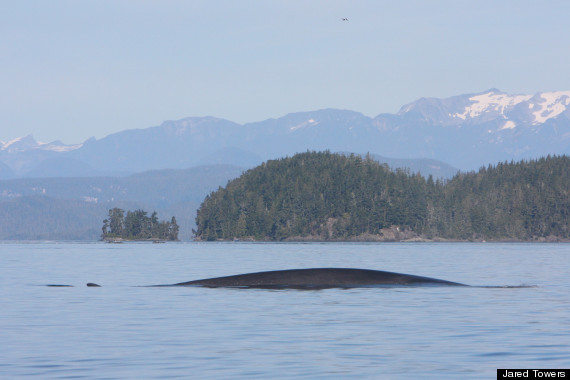 Also on HuffPost