Zellers is facing its imminent demise in a typically Canadian way — with humour.
Zeddy, the long-familiar mascot of retail chain Zellers, is — like pretty much all Zellers employees — looking for a new job.
In a series of tongue-in-cheek videos, the teddy bear who featured in numerous Zellers ads over the years and decades is driven to the woods, told he has been let go, and left to fend for himself in the wilderness.
The first ad shows Zeddy being driven out to the woods by Zellers' "executive managing director."
"There you go buddy, you're free now," the ostensible exec says as Zeddy gets out of a pickup truck in the woods. "Zellers is liquidating. Everything must go. That includes you. We both have to move on."
A visibly surprised Zeddy responds: "Are you letting me go?"
"Go on, get out there, see the world," the exec responds. "Maybe you'll even find your family."
"My family lives in Sarnia," the bear responds. "You picked me up from their house this afternoon..."
In a follow-up video, Zeddy is seen wandering alone through the woods, making a "friend" by sticking two tree branches onto a tin can, and finally being attacked by … something … in the woods at night.
When the business community sees you that negatively, humorous ads may be all that's left to you.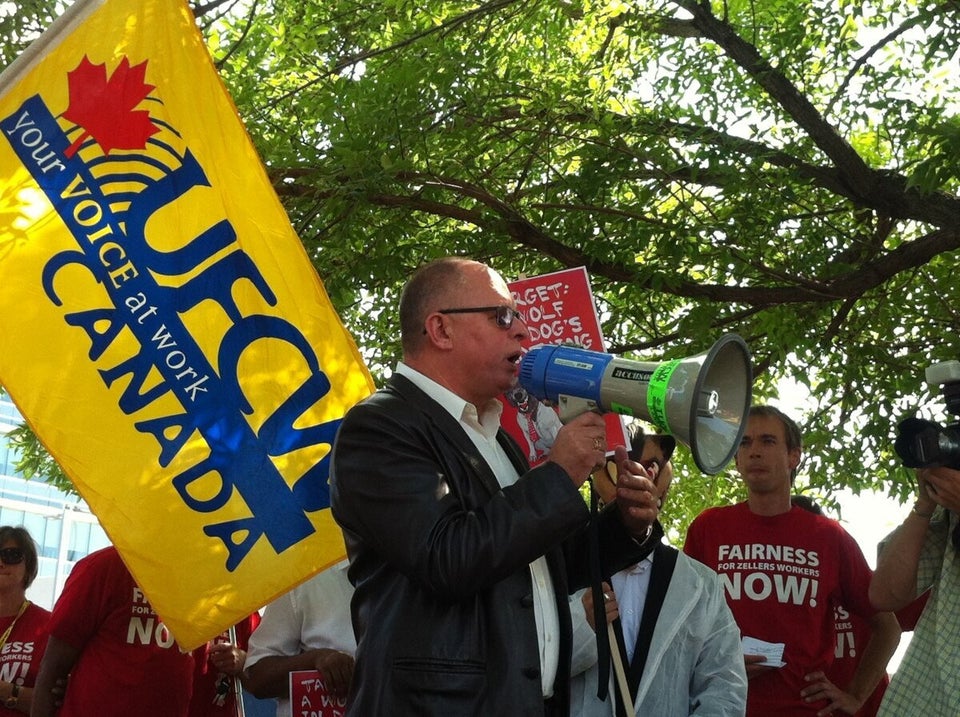 Protest At Target Canada Headquarters