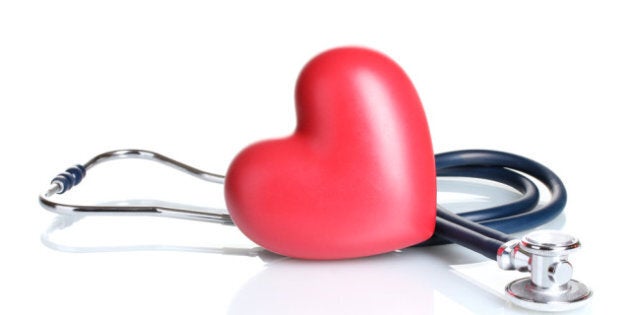 One of the world's longest living heart transplant recipients says heart disease is no longer a death sentence.
Speaking to teens that have been diagnosed with heart disease at a conference at B.C. Children's Hospital in Vancouver on Saturday, Simon Keith says those living with heart disease today face much better odds than in the past.
"These kids are going to live longer. That's just the bottom line," he said.
"It used to be these types of diseases was almost a sentence. It's not anymore. These guys are living long times with the technology."
Keith, who was raised in Victoria, was a promising soccer star when he was diagnosed with a fatal heart disease at 21 and given only months to live.
After receiving the heart of a 17-year-old boy in 1986, Keith became the first recipient to play professional sports afterwards.
"I was going to live the life that I was destined to live no matter what."
Every day, 12 babies in Canada are born with a congenital heart defect, ranging from blocked blood flow to abnormal heart rhythms.
The majority of them go on to live regular lives thanks to huge advances in technology.
"The overall mortality, children who die as a result of their heart condition, is less than two per cent the last couple of years, which is extraordinarily good," said Dr. Derek Human, the head of cardiology at B.C. Children's Hospital.
The weekend's conference, a special program for teens called Hearts of Gold, provided a forum for kids to talk to each other about living with heart disease.
"It's a part of who I am, that's about it," said teen Jillian Wiebe. "I don't care living with a scar. It's just been part of me my whole life."
ALSO: Heart Healthy Foods: