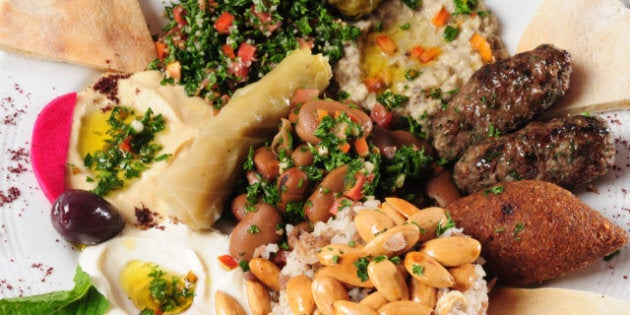 TORONTO - John Scott has seen quite the evolution in foods bound for Canadian supermarket shelves over the years.
Scott is president and CEO of the Canadian Federation of Independent Grocers, organizers of the country's largest grocery industry conference and trade show — a marquee event which has also had its share of changes.
"The trade show 10 years ago was just full of prepared meats, deli products and that kind of thing. 'Who has the best pepperoni?'" he recalled in a recent interview.
"You saw very, very few ethnic products in those days — totally different type of offering from today," he added.
Grocery Innovations Canada kicks off on Monday at the Metro Toronto Convention Centre. Those attending the two-day industry conference and trade show will get a chance to taste, feel, smell, try and learn of the latest trends and emerging products for 2013.
Organizers of the event are marking a key milestone this year as the Canadian Federation of Independent Grocers celebrates its 50th anniversary. The organization represents more than 4,000 independent grocery retailers across the country.
As attendees look ahead to what's in store for the homegrown industry, Scott reflects back on how the retail has and continues to evolve in serving the ever-changing needs and appetites of Canadian consumers.
Scott said the growing presence of ethnic foods on store shelves is one that "continues to explode."
"Imagine going to a grocery store that doesn't have sushi fresh anymore. They all do. And sushi has become mainstream in our diets," he said. "But we're embracing other foods: Thai food, Malaysian food — and we have no idea how to cook it.
"So, what's happening is as mainstream Canada embraces this, they also need to be able to acquire it," he added. "So you're seeing a lot of prepared foods in that area in the supermarket, and you're seeing a lot of packaged goods going in that direction."
Products suited for people living with particular allergies or food sensitivities is another category that continues to expand.
"For example, gluten-free products are becoming huge," said Scott. "And the innovation in gluten-free is particularly important because when the first gluten-free products came out, they didn't taste very good.
"Some of the new products coming out, they've become terrific products," he added. "More supermarkets are developing sections around anaphylactic products, gluten-free products .... So that's becoming bigger and bigger, and it's something that, I think, the supermarket industry takes very responsibly."
Scott said consumers are also demonstrating a far greater interest and knowledge in the correlation between food and health.
"We have people coming into stores now that quite often know more about the ingredients in a product than the people in the store do," he said.
Scott said it's a level of consumer awareness that extends beyond inquiring about ingredients or the contents of a particular product to also encompassing inquiries relating to where items have been sourced.
"They want to know who's behind the food," he said. "There's a lot of comments: `Where did this come from? Who makes this?'
"It's not just information of what it is, it's where it came from as well; and these people know that, or they want to know about that," he added.
"That is a very savvy consumer — and that is nothing but good for our society."
Grocery Innovations Canada runs from Oct. 1-2.
http://www.groceryinnovations.com
LOOK: The healthiest cuisines from around the world: