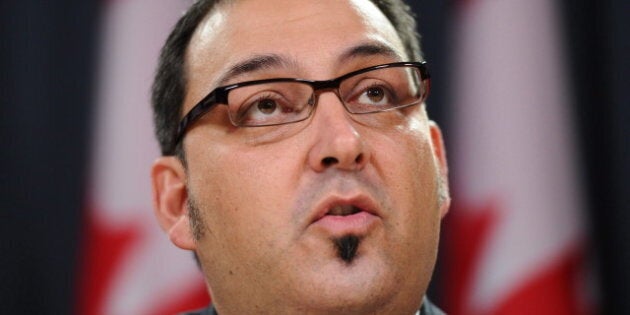 Apple's new iPhone 5 charger, which is not compatible with either older iPhones or other phone brands, is causing headaches for an NDP MP who views them as environmentally wasteful and a money grab for consumers.
Sudbury MP Glenn Thibeault, a self-described techie, told The Huffington Post Canada he was looking forward to the new iPhone 5 — a sleeker, lighter, faster version of his current "fun" iPhone. A new charger, however, wasn't what he was expecting to find in the box.
"While all the other phone companies have come up with a universal charger, one that can be used in any type of phone, the iPhone, Apple, is again going with one of their proprietary charger that is going to — again — fill up the landfill," Thibeault said in an interview Monday "And now if you have an iPad, you can't even use your iPad charger with your iPhone 5!"
"It is just one of those frustrating things that I think we could do a better job at," said the MP who already carries two chargers — one for his Blackberry, and another for his iPad and iPhone.
But he says either Canadian and American legislators aren't putting enough pressure on Apple, or the tech giant just doesn't want to play ball.
"It's just Apple right now who doesn't seem to want to play in North America," he said.
"In the European Union, they've had the legislation to make them comply. Why aren't we doing the same thing in North America?," he asked.
Thibeault, whose private member's bill C-375 is so far down the priority list that it won't get debated again until 2013, said he is inviting the Conservative government to take his proposal and run with it.
"I'm sure we could get unanimous support for it to pass," he said.
Apple did not respond to repeated requests for comment.