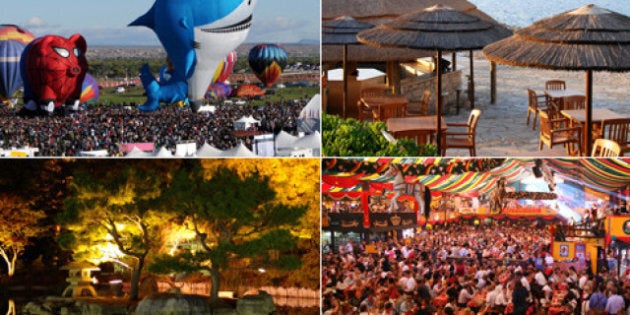 There's plenty to like about October. Autumn is in full swing and Mother Nature's cutting everyone some slack with cooler temperatures perfect for evening strolls about town or relaxing in the countryside. And like the leaves that are ditching summer's green for gorgeous hues of reds, yellows, and oranges, plenty of destinations are shaking off their final rush of summer tourists, making this month prime time for some off-season travelling.
With quite a few factors working in favour of travellers, at the beginning of each month, HuffPost Canada Travel will be putting together a list of locations that offer something for everyone — those on a budget, those looking for something unique or those simply looking to get away. So without further ado, here's October's Destination Unknown roundup.
Think we missed a travel getaway? Let us know what your favourite October destination is in the comment section below.
The best places to travel in October. Slideshow text appears below for mobile viewers.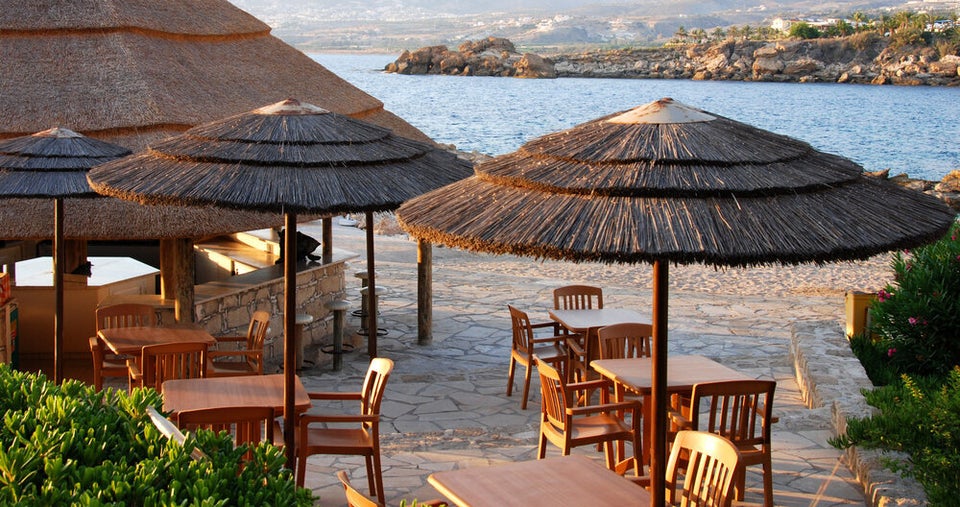 Destination Unknown: Where To Go In October
"Summer's over so soon," you say? Well, those looking more fun in the sun can find just that in Cyprus. The entire island enjoys a prolonged warm summer season till November and features gorgeous coastal villages. The island isn't known for its tourism but the town of Paphos features many houses and beaches for October travellers looking for a place to stay by the coast.
If you're tired of Mexico, New Mexico, will give you something no resort can offer: The Albuquerque International Balloon Fiesta. Entering its 41st year, the eight-day festival is the largest balloon festival in the world. With over 700 balloons, the event brings in competitors from across the globe to a 200-acre field set across a stunning backdrop of clear blue skies. Bring your cameras, leave your vertigo at home.
A list of October's top-travel spots wouldn't be complete without mentioning Oktoberfest, Germany's premiere beer festival. The Bavarian celebration started off as an event to toast German agriculture but it's now mostly known as a time to sit down with some locals and knock back a few pints. Beer enthusiasts owe it to themselves to check out the sixteen-day festival, though they'll need to get comfy — they'll be among six million guests getting their drink on.
Whether you're staying two weeks or just a weekend, The Big Apple offers no shortage of things to do or places to see. Case in point: the Greenwich Village Halloween Parade. It's the largest Halloween parade of its kind in the United States, drawing in 2 million costumed witches, wizards, vampires, werewolves and other ghastly ghouls. Throw in some puppets, musicians, artists and dancers and it's easy to see why NYC has a reputation of lively nighttime parties. If you're looking to head to New York City earlier in October, the city still offers plenty of boutiques and stores to do some early Christmas shopping in the comfort of Fall's cool weather.
For the traveller looking for something up close and personal when it comes to ecotourism, the Polar Bear Capital of the World has something they can sink their teeth into. Located in the province of Manitoba, Churchill sits on the shore of the Hudson Bay. During October and November, the cold weather brings around the local polar bears who are migrating across the Arctic tundra. Travellers can hitch a ride on the tundra vehicles to see these bears and other arctic wildlife for a Canadian twist on the African safari.
The inevitable chill of fall isn't for everyone, which is why the city of Marrakesh is perfect for those who like their climates hot. With average temperatures reaching around the low 20-degree mark, October marks the month to visit this Moroccan city because temperatures are actually bearable. The highs for this Northern-African city reach 29 degrees Celsius on average, with very few wet days, meaning you can leave the umbrella at home and double up on the sunblock.