 TORONTO - A new poll suggests women in Ontario are unclear about the age at which they should start undergoing regular breast cancer screening.
The poll results suggest more women believe they should start having regular mammograms in their 40s than in their 50s, though the latter is actually the recommended age in Ontario.
The poll was conducted by pollster Ipsos Reid for the Ontario division of the Canadian Cancer Society.
It shows that 42 per cent of women polled thought they should start going for regular mammograms between the ages of 40 and 49, and only 32 per cent said the right time was after age 50.
The Canadian Cancer Society says women at average risk of developing breast cancer should have a screening mammogram every two years between the ages of 50 and 69.
The poll also found that 46 per cent of women didn't know that mammograms are the best way to check for breast cancer.
The confusion about the age at which screening should start is easy to understand. Different expert groups recommend different things when it comes to mammography, and even women who try to keep up with the latest advice may find it perplexing.
"There's a lot of information out there and it can be confusing to navigate through that information," agreed Joanne Di Nardo, senior manager for public issues with the Ontario division of the cancer society.
The fact the poll was conducted in Ontario only underscores the fact. Different provinces have different policies on when and how frequently women should be screened.
Cancer Care Ontario, the provincial government's cancer adviser, recommends that women over 50 should have regular mammograms, "generally every two years." It doesn't cap the recommended age group at 69.
And the Canadian Task Force on Preventive Health Care, which advises primary care doctors on the preventive health-care tests and procedures they should offer patients, recommends screening mammograms every two to three years for women aged 50 to 69 and 70 to 74 — though it acknowledges the evidence supporting regular screening for the older group is weak.
The U.S. Preventive Services Task Force recommends women be screened every two years from age 50 through 74.
Di Nardo acknowledged the differences, but said the cancer society has focused on the age group for which the evidence of benefit is best.
"There are differing opinions in the research and the research can get a little confusing," she said. "And so I think for us, where the strongest body of evidence lay, is in the 50 to 69 (age category)."
There have been periodic calls from other groups to screen women in their 40s. But studies have shown in that age group the risk-benefit ratio does not tilt in mammography's favour.
The most recent statement on breast cancer screening from the Canadian Task Force on Preventive Health Care says 2,100 women would have to have mammograms every two to three years for 11 years to prevent one breast cancer death in this age group.
But that testing would lead to 690 false positive results which would require follow-up testing. And 75 women would undergo unnecessary biopsies, says the statement, which was published last November in the Canadian Medical Association Journal.
The cancer society estimates that roughly 9,100 Ontario women will be diagnosed with breast cancer this year, and about 2,000 women in the province will die from the disease.
Currently in Ontario, nearly 67 per cent of women are getting screened for breast cancer, the society said. But that's still shy of the Canadian Breast Cancer Screening Initiative's goal of 70 per cent.
The Ipsos Reid poll was conducted between Aug. 27 and Sept. 7. A sample of 1,223 women aged 18 to 69 in Ontario was interviewed. A poll of this size would have an estimated margin of error of plus or minus 2.9 percentage points, 19 times out of 20.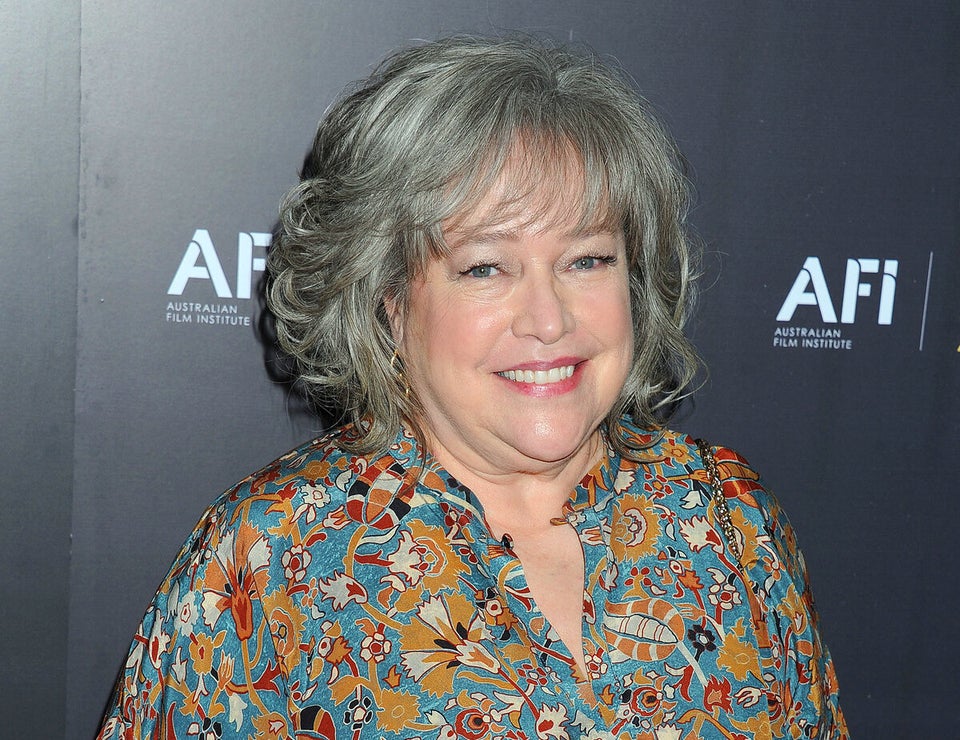 Celebrities Who Have Faced Breast Cancer