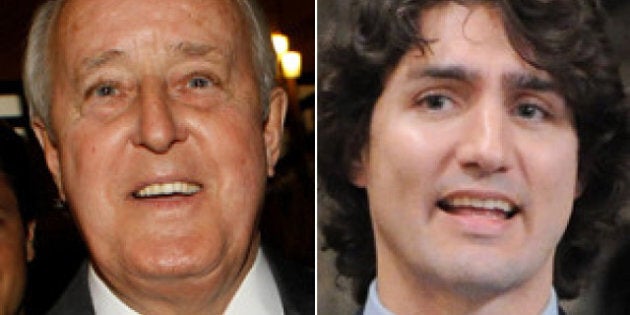 Former prime minister Brian Mulroney warned against underestimating Justin Trudeau's political capabilities as the Quebec MP made his first campaign stop for the federal Liberal leadership in Calgary on Wednesday.
Mulroney called Trudeau a "talented" and "fine young man," adding that the 40-year-old MP's "youth is an advantage."
"People who trivialize his achievements and hold out little hope for his prospects ought to be very careful," said Mulroney in an interview with the CBC's Amanda Lang. "Life doesn't work that way. And there are always surprises in political life. And he's capable of delivering a major one if they underestimate him."
Trudeau, the eldest son of former prime minister Pierre Elliot Trudeau, officially announced Tuesday night that he was entering the race to lead the Liberals. In his announcement speech, he sought to establish himself as a political contender, hitting out at rival parties over the economy and reaching out to youth, the middle class and Quebecers.
However, Trudeau's lack of experience as a critic on a major policy file is considered by some to be a weakness in his leadership bid.
Still, Mulroney cautioned rival parties to "be careful."
"This is not an untalented guy," he said. "I was Opposition leader when his father was prime minister. And we didn't agree on anything. But I can tell you this, he was a very tough, able guy and the apple doesn't fall far from the tree … if I were leading a political party up there I'd treat him with considerable respect."
Promises not to use Alberta oil wealth as a 'wedge'
On Wednesday afternoon's campaign stop in northeast Calgary, Trudeau promised to never use Alberta's oil wealth as a federal wedge issue.
It was Trudeau's father who brought in the National Energy Program, which was widely hated by Albertans and is often blamed for why the party does so poorly in the province. The initiative sought to give more control over the energy industry to the federal government.
"I promise you I will never use the wealth of the west as a wedge to gain votes in the east," said Trudeau, drawing the biggest applause of the speech.
"It is wrong to use our natural wealth to divide Canadians against one another, it was the wrong way to govern Canada in the past. It is the wrong way today and it will be the wrong way in the future. It's not the politics of division that help make Canada strong."
Hundreds of Liberal supporters
A few hundred supporters packed a seniors' centre in northeast Calgary to listen to the MP who represents the Montreal riding of Papineau.
The Liberal Party of Canada hasn't won a federal seat in the city since Pat Mahoney took the Calgary South riding as Trudeau's father led the Liberals to a majority victory in the 1968 election.
While his speech in Calgary was similar to his remarks Tuesday, Trudeau said the Liberals could learn a thing or two about "small-l" liberal values from Albertans who value personal freedom.
John Anderson drove from the central Alberta town of Blackfalds to be at the speech.
He said Trudeau will give the third place Liberals a boost, both here and across the country.
"I think he's the energy that we need, the voice that we're Canada together," said Anderson.
Dominic LeBlanc will not run
The CBC's Hannah Thibedeau reports that Trudeau's entry into the Liberal leadership race means New Brunswick MP Dominic LeBlanc will not run. The two have been close since they were children; their fathers were friends, their mothers remain so, and LeBlanc even babysat Trudeau and his brothers when they were young.
LeBlanc is expected to announce he is supporting Trudeau when the latter visits Dieppe, N.B., on Friday. CBC News has learned LeBlanc will play a national role in Trudeau's campaign.
The federal Liberals will pick their new leader at an April convention in Ottawa.
The rest of Amanda Lang's interview with former Canadian Prime Minister Brian Mulroney will air on tomorrow's edition of "The Lang & O'Leary Exchange" at 7 pm Eastern on CBC News Network, 6:30 on CBC Television, 7 in Newfoundland.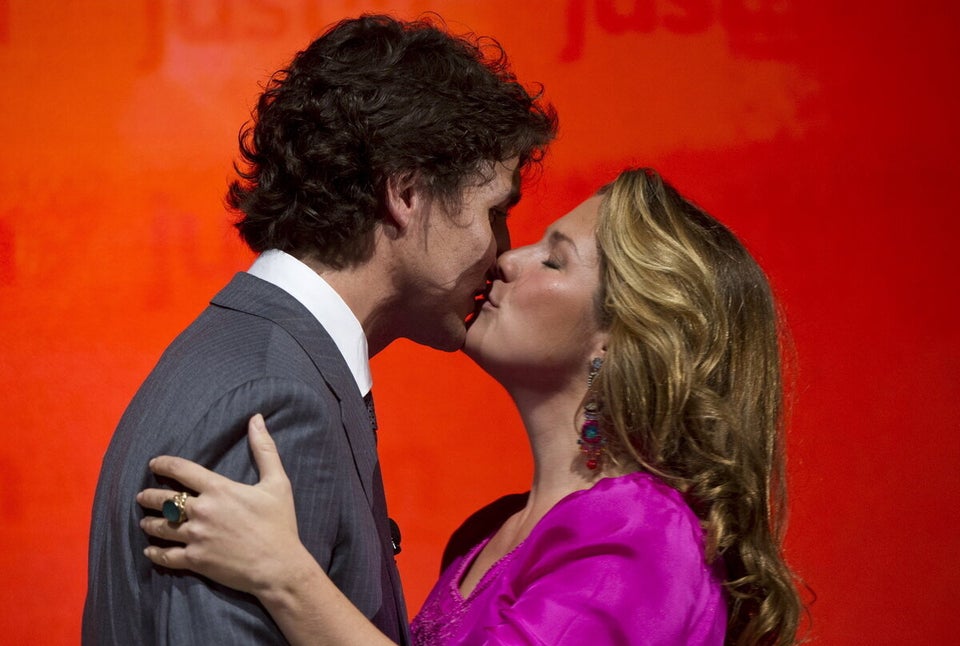 Trudeau Announces Leadership Bid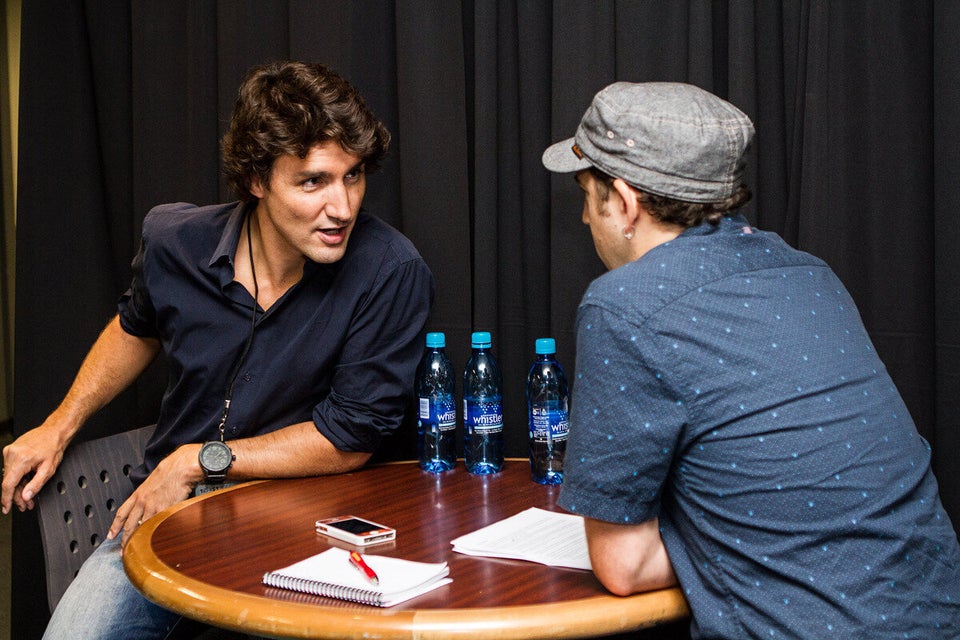 Stars At We Day In Toronto