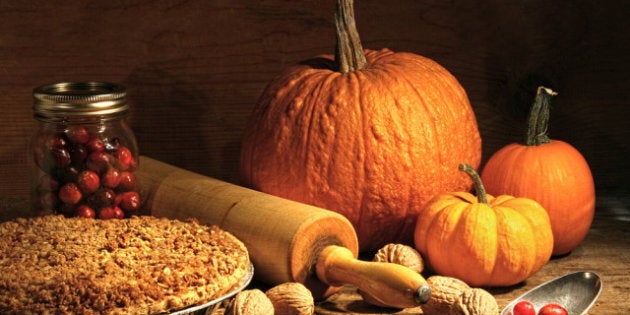 The stars — they're just like us!
As families gathered around the dinner table (or restaurant table, or picnic table) this weekend to celebrate Thanksgiving, celebs took to Twitter to wish all of us Canucks a happy holiday.
Principally coming from the Canadian contingent, a few international stars got in the action as well, throwing in their own takes on our national stereotypes (it's "eh," not "ay," Octavia Spencer, but good try).
Along with the usual confusion from Americans as to why our Thanksgiving takes place on a date different from theirs, people were generally pretty excited to let the well wishes fly — including, in particular, a slew of NHL players. Because it's Thanksgiving, we won't point out that it could be because they have nothing else to do, but instead, will chalk up their support to homesickness.
Wondering which stars wanted to express their wishes? Check out the slideshow below: