Are you a tech junkie? Looking to outfit your new gadget with a stylish case this fall? We're excited about all of the latest tech-chic accessories that are on the shelves--just in time for your seasonal upgrade.
Whether you're hitting the books this year or just looking for an accessory update, these smart-stylish cases will give your new toy its own nice sleek look.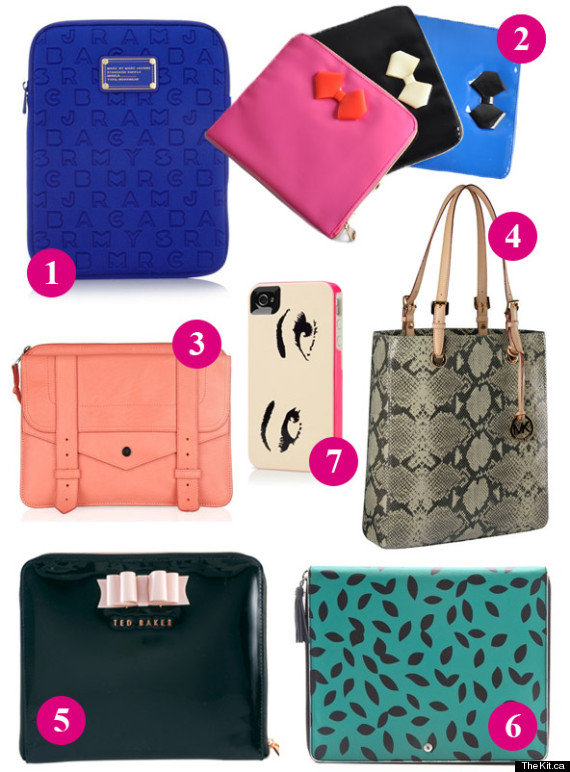 SHOP:
• Marc by Marc Jacobs Dreamy embossed iPad case, $58, net-a-porter.com
• Papermoon Pop iPad cases, $20, papermoonintl.com
• Proenza Schouler PS1 leather iPad case, $685, net-a-porter.com
• Kate Spade New York case, $40, apple.com/ca
• Michael Michael Kors Vertical tote for Macbook, $275, michaelkors.com
• Ted Baker Bow iPad case, $63, asos.com
• Diane von Furstenberg vintage collection iPad case, $137, shopbop.com
More from TheKit.ca:
Rudsak launches children's leather line
Aldo's Rise designer shoe collaboration collection returns
At Paris Fashion Week: Could fuzzy stilettos be a new trend?
Your stylish gadgets won't be alone: Check out some inspired accessories for fall:
Fall Trends 2012: Accessories