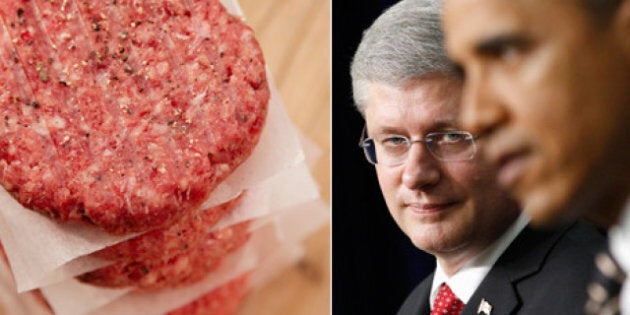 OTTAWA — In the wake of one of the largest food recalls in Canadian history — which began when U.S. inspectors stopped a shipment of beef tainted with E. coli — the U.S. and Canadian governments face a growing backlash over plans to eliminate such secondary meat inspections.
Under the "Beyond The Border" deal announced by both countries in December, duplicate inspections will be phased out to improve the flow of meat and poultry across the border. A pilot project moving toward a streamlined inspection regimen began this week.
It was, however, just such a secondary inspection that first triggered alarm bells about beef from the XL Foods plant in Brooks, Alta., after inspectors with the U.S. Department of Agriculture (USDA) flagged E. coli in a shipment at a Montana border crossing on Sept. 3.
Washington asked for an export ban on Sept. 13, three days before the CFIA issued the first of several product recall notices in Canada and two weeks before it revoked the plant's operating licence for problems regarding the E. coli risk, maintenance and sanitation. More than 1,800 XL Foods products have been recalled across Canada, along with more than 1.1 million kilograms of beef exported to the United States and 20 other countries.
Critics of the Beyond the Border deal say the Alberta beef recall is proof the border inspection program is worthwhile and should not be scrapped.
"We objected from the get-go about how [the elimination of secondary meat inspection] was a stupid idea, and what's happened with XL proves our point, " said Tony Corbo, a senior lobbyist with Food & Water Watch in Washington, D.C.
"All the allegations and contentions that [inspections] are impeding trade are nonsensical. Food safety should not be trumped by trade."
Corbo said he does not believe Canadian inspectors can be trusted with food destined for American dinner plates, and that U.S. officials too often turn a blind eye to health violations coming from north of the border.
"There is a history of USDA looking the other way whenever they review Canada's food safety system," he said. "Canada seems to get a pass every time they find violations."
Chris Waldrop, the director of the Consumer Federation of America's Food Policy Institute, told The Huffington Post Canada it has become "glaringly obvious" in light of the XL recall that border inspections serve a valid purpose.
"There have been multiple occurrences where a check at the border has found contamination or problems that resulted in products' being sent back to the originating plant. So that says to us that border inspection is useful and does serve a purpose and to bypass border inspections and allow plants to ship directly to a receiving plant could raise some serious problems in light of safety," he said.
For now at least, the pilot project will not decrease the number of microbiological or residue spot checks performed at the border — the type that found XL's contaminated products — and which are conducted on approximately one in 10 trucks. It will, however, eliminate product and label checks that are done on each truck entering the U.S. market.
The Canadian government has moved slowly, selecting one pork company that operates plants on both sides of the border to take part in the pilot program (it hopes to select a beef company as well). The company's trucks will be pre-cleared by CFIA officials in Canada and unless they are notified en route, the meat will bypass a product and label check — and the hours-long wait at an inspection house on the border — to drop their loads directly at a USDA Food Safety and Inspection Service (FSIS) inspected plant in the U.S.
Wally Piatkowski, the operator of a meat and poultry inspection facility in Niagara Falls, N.Y., acknowledged that his livelihood is in jeopardy if border inspections are eliminated, but he insisted he does valuable work.
Pointing to photos of shipments he has taken of meat travelling next to toxic chemicals, beef with fecal matter and unpackaged ground meat spilling onto the back of a truck, he said all trucks should be inspected when they enter the United States.
STORY CONTINUES BELOW SLIDESHOW..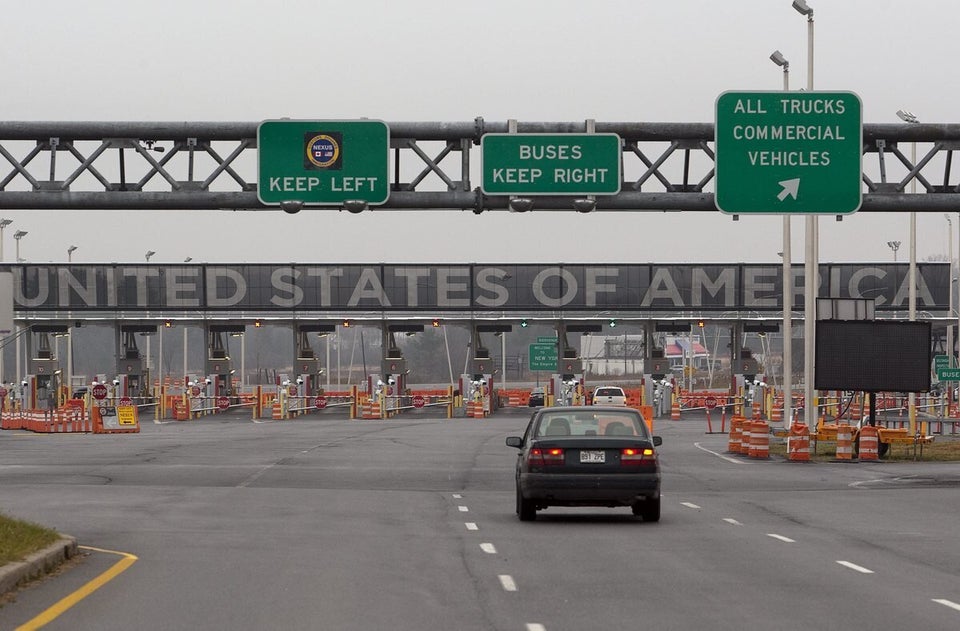 Frightening Border Photos Of Meat
"Would you want meat that was cross-contaminated with chemicals? Would you want meat that was laying on the floor?," Piatkowski said. "At the border, it is guaranteed 100 per cent that that meat is going to be destroyed or sent back to Canada and has zero chances of entering the food supply."
Every week products are returned to Canada, Piatkowski added. He turned away 25 boxes on Sunday because they were not labelled properly, if at all, he said.
Canadian Agriculture Minister Gerry Ritz refused to answer HuffPost questions about secondary border screening, including whether the plan to scrap it would be reviewed in light of the XL recall and whether Ottawa plans to add more food inspectors or strengthen testing requirements for meat destined for American consumers.
"First and foremost, Canadian consumers are always the government's first priority when it comes to food safety," Ritz said in a statement emailed to HuffPost. "In no way would the Beyond the Border initiative reduce food safety," he added.
The Beyond the Border plan is not intended to reduce food safety, but it does seek to reduce the number of inspections, acknowledged CFIA vice-president of policy and programs Neil Bouwer.
Currently, meat that is processed on both sides of the border is inspected three times: at the Canadian processing plant, at the border inspection house and again at the U.S. processing plant, Bouwer said. The Canadian government, along with meat and poultry producers, wants to reduce the redundancy, though "we are not there yet," he said.
"That's an aspiration for the longer term, but we will do that only if we can be assured that it will not have negative impact on food safety," Bouwer said.
Producers on the Canadian side of the border know that plans to eliminate secondary border inspections have created a public relations problem for the industry.
"We hope that logic will prevail," said James Laws, executive director of the Canadian Meat Council.
"There will always be food safety events," Laws said of the XL beef contamination. "We will try to minimize them over the years, for sure …"
"This latest recall it is quite serious," he said, "but at the same time it does show ... that if something gets through for whatever reason the recall is the ultimate thing. We're not just ignoring it."
Food Processors of Canada president Chris Kyte said he believes the XL "catastrophe" has provided the U.S. government with an excuse to bail on the Beyond the Border plan.
"The United States is not interested in facilitating imports into the United States, and I don't think the XL situation helped," Kyte said. "Wouldn't you use it as an excuse if you wanted to keep out exports?"
But Kelly Johnston, a vice president with Campbell Soup who speaks on behalf of the Canadian American Business Council, said he has full confidence that whomever is in the White House after November will continue to push the Beyond the Border plan.
"I do not detect any significant concerns by Americans over the safety of Canadian meat or poultry, or vice versa," Johnston said in an email to HuffPost. "The goal ... is to obtain the confidence necessary that a single inspection is all that is necessary. I remain confident they will eventually reach that goal."
FSIS spokesman Dirk Fillpot would not comment on whether the USDA has any concerns about eliminating secondary border screening after the XL incident. Fillpot said FSIS has determined that Canada has an equivalent inspection system to the U.S. and that all meat, poultry and processed egg products imported into the U.S. have to meet that standard.
"To be clear, we are not giving up our role in the inspection process and our duty to protect the American public," he said in a statement.
— With a file from The Canadian Press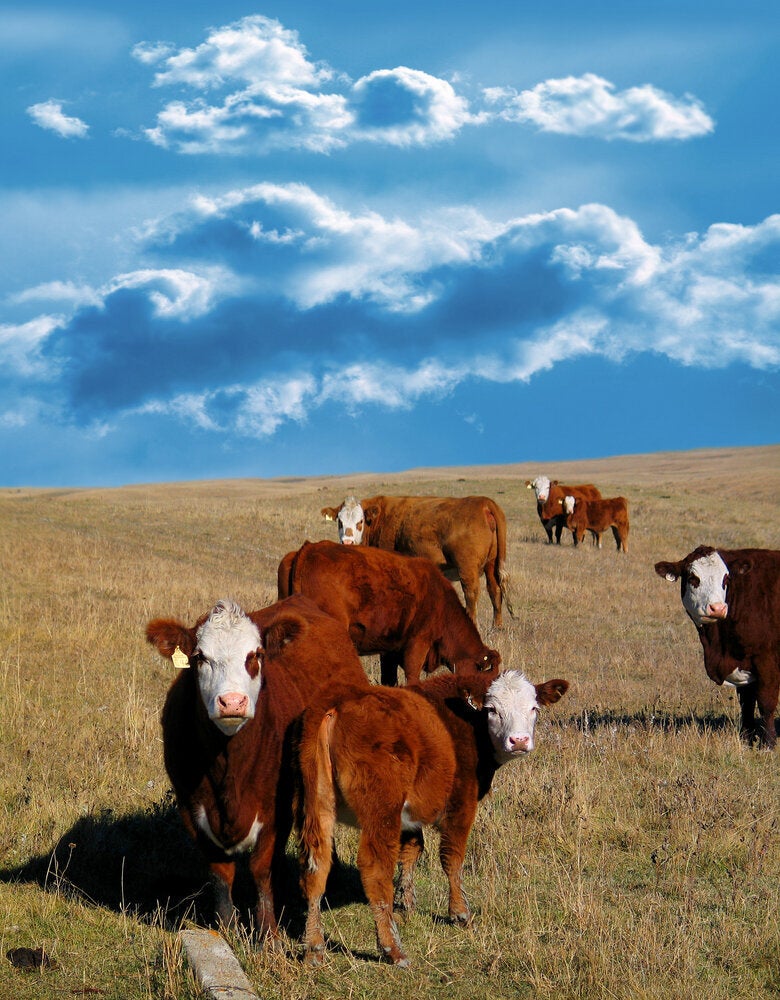 What IS Safe To Eat During The Beef Recall?