Tragically Hip frontman Gord Downie predicts "there will be blood" if government officials, developers, and private interests continue to pillage Canadian communities when it comes to the environment.
In a youtube teaser video for Downie's forthcoming interview on George Stroumboulopoulos Tonight, Downie was quick to respond to Stroumboulopoulos' question about about whether the "unbelievable assault on an environmental level" against communities was making Downie angry.
"I don't know if it's anger," said Downie, "but I don't know if you can just cut environmental assessments where a community's allowed to assess the safety of a project. I don't think you can gut the Fisheries Act. I don't think you can throw over science and research for ideology and not expect there to be casualties. There will be blood if you're going to do that. Toxins go to the fatty tissues. And everybody knows that."
Downie, whose band recently released their latest album Now For Plan A with an elaborate series of free mini-concerts in Toronto's bohemian Kensington Market, also discussed the range of emotions he dealt with during his wife's recent diagnosis with breast cancer, and how that affected the creation of Now For Plan A.
"There were a lot of emotions," said Downie. "You know, anger, fear, impatience. Impatience is a big one. Love... you're just clamoring to help, so when Laura was free and clear we went and got back into it in the studio. It was hard to write during because that felt, somehow, I don't know, not right."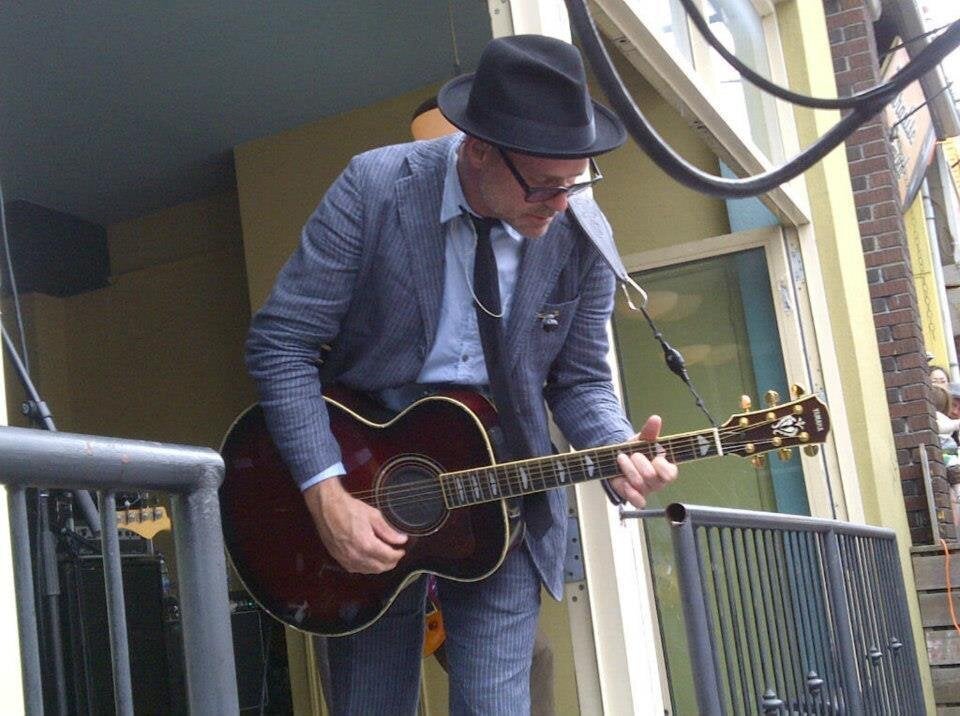 Tragically Hip Kensington Market Takeover