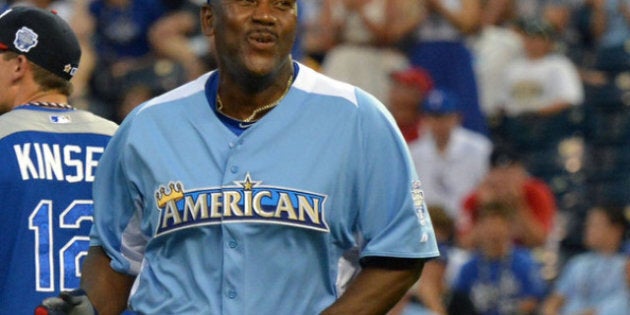 Many of the greatest MLB players in recent history just can't say goodbye to baseball. Post-retirement, some of the game's favourite players still have a foot in the field, whether they're managing teams, providing colourful commentary on TV or just offering up their wisdom on YouTube.
They may be retired, but they certainly haven't been forgotten. We take a look back at players who were heroes of the big game back in the day and find out where they are now.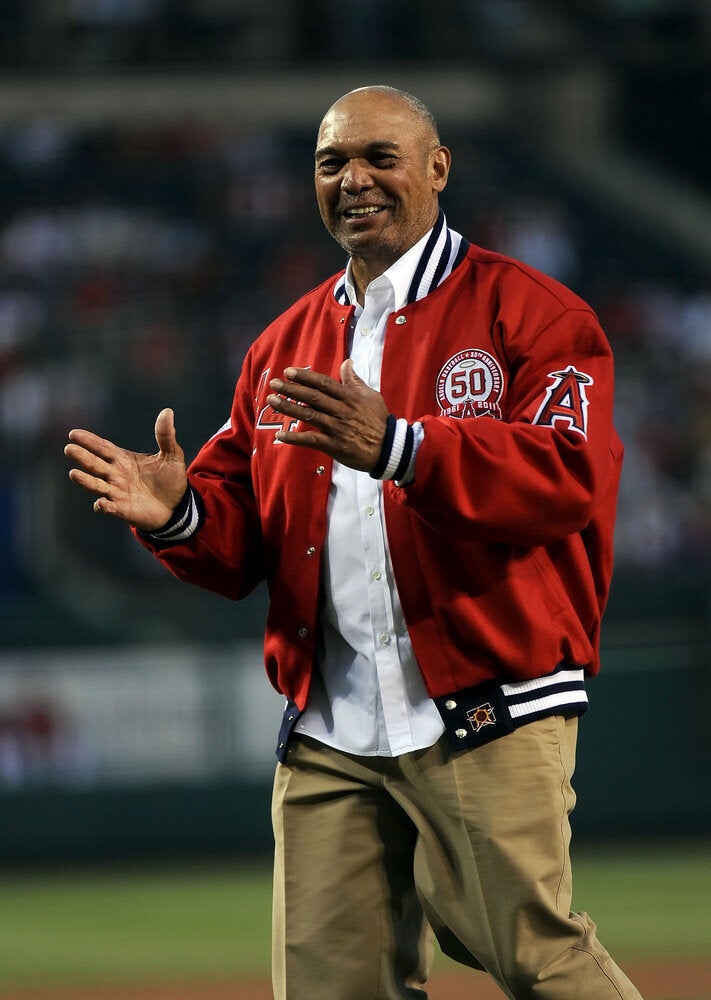 Baseball Heroes Then And Now
1. Reggie Jackson. "Mr. October" certainly enjoyed the sweet taste of victory during his 21-season career, during which he won four World Series titles. He famously hit three homers for the Yankees during the 1977 World Series, helping them secure their win. Throughout his tenure in the Major Leagues, the MVP and Hall of Famer logged an impressive 563 home runs. Today you might find him cruising around in one of the pristine muscle cars he collects, or hooking up underprivileged kids with access to technology through his Mr. October Foundation.
2. Tim Raines. Nobody has beaten this former Expo's stolen base success rate of 84.7%. Aside from his stealth-like ability to steal bases, the seven-time All Star is best known for being one of the top leadoff hitters ever. If you're looking for a "Rock" Raines fix now, head to YouTube to catch videos of him sharing baseball techniques and the 2010 commercial he appeared in for pain management company Spiel MD.
3. Bill Buckner. Poor Buckner is probably best remembered for letting the ball slip through his fingers during the 1986 World Series. Red Sox fans turned on him, and he even received death threats. Today he seems to be able to laugh at the life-changing error: he appeared on an episode of Curb Your Enthusiasm that poked fun of his mishap. He recently returned to Massachusetts to manage the Brockton Rox, which plays in the Can-Am League.
4. Keith Hernandez. Even non-sports fans know who Keith Hernandez is, thanks to his memorable guest appearance as Elaine's boyfriend on Seinfeld in 1992. The five-time All Star racked up steady hits and home runs for the Cardinals, the Mets and the Indians throughout his illustrious career. Today he's still in the game – sort of – as a popular SportsNet New York analyst.
5. Cal Ripken Jr. The 19-time All Star and Hall of Famer made the Orioles proud for 21 consecutive seasons before calling it quits in 2001. The tall "Iron Man" is one of just eight players to clock in 400 home runs and 3,000 hits in baseball history. These days, Ripken and his brother Bill run Ripken Baseball, Inc., which owns several Minor League teams, the Ripken Youth Baseball Academy and Ripken Stadium in their hometown of Aberdeen, Maryland.
6. Tom Seaver. "Tom Terrific" was inducted into the National Baseball Hall of Fame in 1992 with an unprecedented 98.84% vote. The former Met won three Cy Young Awards, and is widely regarding as one of the best starting pitchers ever. These days he works as a TV colour commentator and announcer.
7. Joe Carter. Carter famously hit a home run for the Blue Jays during the bottom of the ninth of the 1993 World Series game against the Phillies, locking in a victory for the Jays. The five-time All Star made it into the Canadian Baseball Hall of Fame in 2003. Today, the avid golfer co-chairs the Joe Carter Classic Golf Tournament, which raises money for the Children's Aid Foundation.