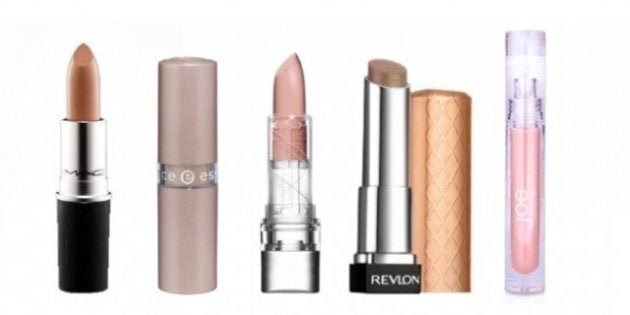 The nude lip made multiple appearances on the recent spring runways -- seen at shows including Rodarte, Victoria Beckham and Alexander Wang. While the spring runways showed a nude lip incorporated into an overall minimal or sporty "no-makeup" look, the best way to wear it right now is paired with a strong eye. A warm espresso-tone smoky eye balances a nude lip nicely through fall.
To help you in your quest to "go nude" this fall, we've compiled a list of the top five nude lipsticks we currently have in our makeup bag and have offered up some tips on how to wear a nearly naked lip.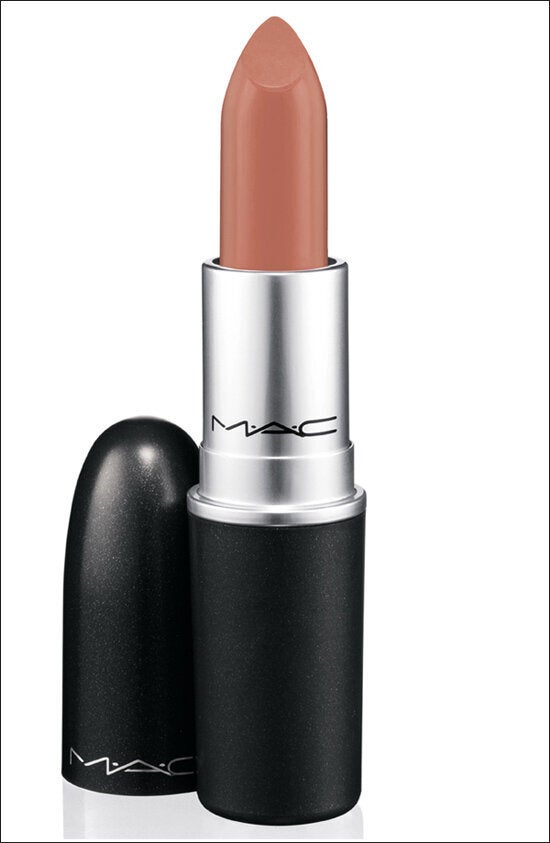 Five Nude Lipsticks To Wear Now (And How To Wear Them)
MAC Lipstick In Crème d' Nude
It's hard to go wrong with a MAC lipstick. The brand makes several gorgeous nudes, but our current favourite is Crème d' Nude, a pale, muted, peach-beige with a smooth sheen finish. This light nude is on the opaque side and can easily be layered over a deeper colour. ($18, available at MAC)
Essence Lipstick In The Nude
Essence is an incredibly affordable line of makeup made by Germany-based Cosnova. We first discovered this fun collection in Italy a few years ago and was excited to see it enter Canada earlier this year. "In the Nude" is one of our go-to nude lipsticks. Its creamy formula and soft, warm tone make it an easy nude to wear everyday. ($2.99, available exclusively at Shoppers Drug Mart/Pharmaprix)
Joe Fresh Cream Lipstick In Bare
Joe Fresh is always on the mark with of-the-moment colours at affordable price points. Bare is a pretty, pink-toned nude with a smooth, velvety finish and a slight shine. ($6, available at Joe Fresh)
Revlon Colour Burst Lip Butter In Crème Brule
Revlon's collection of lightweight, moisture-rich Lip Butters contains hydrating ingredients such as mango, shea and coconut butter. Crème Brule is a sheer, buttery nude with a hint of shimmer. Wear it alone or layer it over a matte colour for a glowing touch of sheen. (For more info, visit revlon.com)
Joe Fresh Lipgloss In Chai
We love the warm beige Chai shade as a cream lipstick and the gloss version is quickly becoming a favourite as well. It's a gorgeously wearable neutral. ($8, available at Joe Fresh)
Start Smooth: Nude lipstick will amplify dry flaky skin so be sure to exfoliate your lips regularly with a gentle scrub.
Get Experimental: Don't be afraid to break standard complexion rules when wearing nude lipstick. Try different tones to find the shade you love.
Layer Up: Layer a nude lipstick over a rosy tint for a look that's slightly less dramatic. To avoid appearing washed out, we often prep our naturally pale lips with Joe Fresh Lip Tint in Berry ($6).
Gloss Over: If you're hesitant to try a nude lip, wade in with a creamy beige gloss. The moisturizing properties and shiny finish delivered by a gloss formula is a wearable way to test the trend.
What's your favourite nude lipstick?