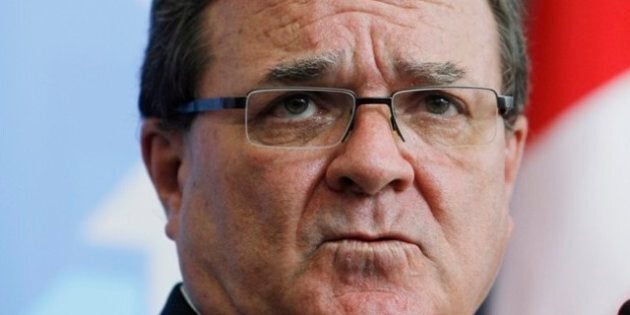 OTTAWA - Call it Freedom 2015.
Current members of Parliament could easily escape pension changes announced Thursday that will see MPs pay a lot more into their pensions and wait longer to collect them.
All they have to do is not run in the next election, set for 2015.
Thursday's reforms mark the first major overhaul of the gold-plated MP pension plan in decades, but the meat of them won't go into effect for three more years.
After 2015, MPs will have to wait until age 65 to collect their pensions rather than age 55. And by 2017, the amount they pay into the plan will have increased from about $11,000 a year currently to just under $39,000 a year, or half of what taxpayers contribute.
But the increases between now and 2015 will take MPs' share only up to 25 per cent, with the biggest increases coming in the years after that. And MPs who leave before the next election can still cash out at age 55.
By 2015, the Conservative government will have been in power nine years.
The majority of its members will have served the minimum six years required to collect a base pension, as will have the majority of Liberal MPs. Most of the largely rookie caucus of the New Democrats will have to get re-elected to access the lucrative pension benefits.
Treasury Board President Tony Clement said that getting the package of changes through his caucus required discussion. But in the end, MPs felt it was the right approach.
"This is historic, we're proud of it, we think it's the right thing to do," he said.
Clement said the changes will save taxpayers $2.6 billion over five years.
The Canadian Taxpayers Federation, which has long advocated an overhaul to the program, was not concerned about current MPs remaining unscathed.
"We're not going to get into the weeds on process," said Kevin Lacey, the federation's Atlantic director.
"I think the results are what matter and, all things considered, this is still a very good package of reforms."
The changes were included as part of a massive omnibus budget implementation bill introduced Thursday, though had been hinted at in the March budget.
The opposition parties had hoped the reforms wouldn't be part of a bigger bill.
"We've said since the beginning that we find we're in a total conflict of interest to determine our own remuneration," said NDP Leader Tom Mulcair, who wants the matter studied by a committee.
"We want to do our jobs as parliamentarians. We'd like to bring in actuaries, bring in experts.
"The government's balancing all sorts of figures and facts out there. We want to be able to sit down and do our jobs that we were elected to do which is to study this in proper detail."
The omnibus bill also presents a political quandary: if the opposition vote down the bill, they'll be forced to answer why they voted down changes to their own pensions.
"The government is trying to put everything into one single measure which gives us the problem that we can't vote sincerely on all the measures," said interim Liberal Leader Bob Rae.
He suggested to the prime minister during question period that if the pension measures were hived off, his party would support them right away and even agree to accelerating the timetable for implementation.
Harper said he'd take that idea under advisement.
The prime minister is also taking a personal hit with the changes.
The bill includes an amendment to a special allowance given to prime ministers once they leave office.
Since 1963, they've received two-thirds of their salary each year after they turn 65 or as soon as they leave office, whichever comes first.
Those who served before 2006 will still receive that amount.
But for Harper and every prime minister who comes after, the allowance will drop to three per cent per year of service and only after they reach age 67.
If Harper were to step down next year, he'd receive only $33,000 a year as opposed to more than $100,000 a year.
"The prime minister, like all MPs, is doing his part," said his spokeswoman Julie Vaux.
Public-sector pensions were also affected by the changes introduced Thursday.
Newly hired public servants will begin collecting theirs at 65 and not 60 and all will move toward contributing more over the next five years.
The amount MPs contribute to their pensions will more closely mimic private-sector plans, but a key element still sets the program apart.
The parliamentary pension fund is not invested in the markets and its interest rate is set by regulation and paid for by taxpayers, rendering it immune to fluctuations in the economy.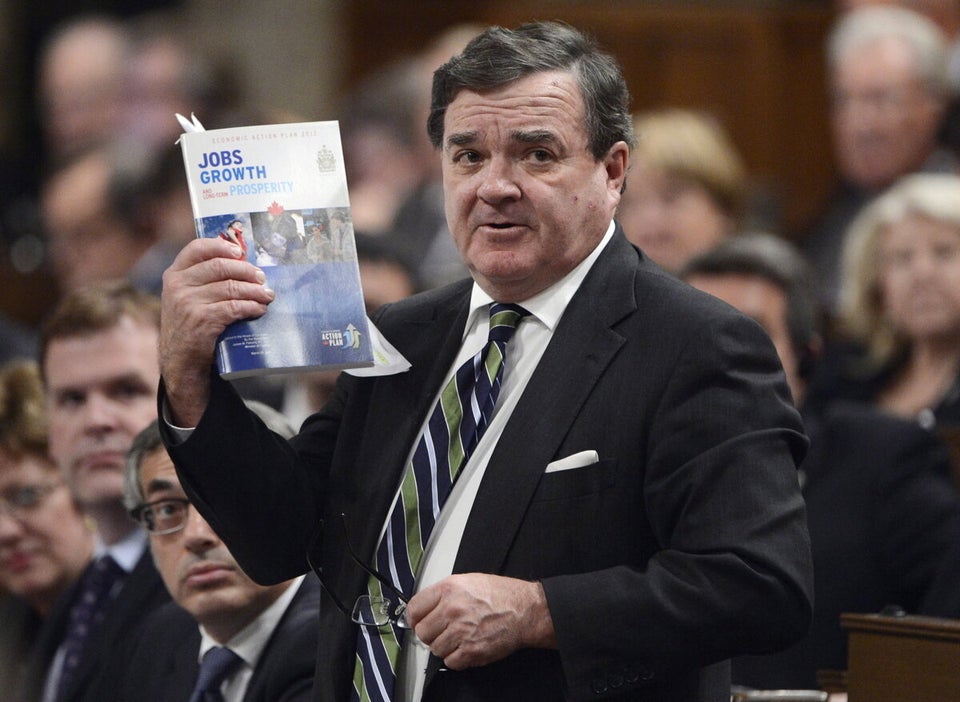 What's In Omnibus Budget Bill C-45?