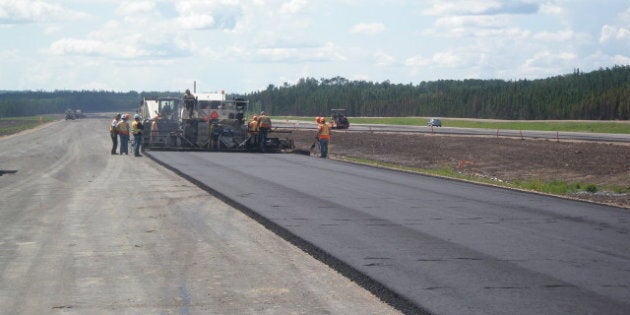 The Government of Alberta announced plans to fast-track the twinning of Highway 63 for completion by the fall of 2016 on Friday.
The announcement was made by Transportation Minister Ric McIver during the opening of a newly twinned 36-kilometre stretch of highway just north of Wandering River, which is approximately 200 kilometers south of Fort McMurray.
"This is about investing in a region that makes a tremendous contribution to the province's economy. This is about investing in Alberta's future."
"Our government promised quick action on Highway 63, and we're delivering on that promise and more," said Premier Alison Redford.
"I believe improving safety for travellers along Highway 63 demands a comprehensive solution - one that includes enforcement, education, accelerated twinning construction, improved emergency response as well as improving Highway 881," she added.
The plan will also include improvements to Highway 881.