Tattoos, punk rock and Vancouver's mayor mix it up in a new single by rapper Yelawolf and drummer Travis Barker. Yes, all those words are in one sentence.
The single, Push Em, was featured on Rolling Stone Tuesday, in advance of the two performers' EP Psycho White which will be released Nov. 13.
Two-thirds of the way through the song, Vancouver Mayor Gregor Robertson makes a cameo via a clip of his comments after last summer's Stanley Cup hockey riot that caused widespread damage:
"We are dealing with a small group of troublemakers — a bunch of angry young men who are fighting, smashing things up, lighting fires and causing problems."
The mayor's office told The Huffington Post B.C. they were unaware of the sampling until Tuesday but confirmed it is Robertson's voice.
Fast forward to 2:15 of the YouTube video above to check out Robertson's interlude, or to 2:30 of the video below.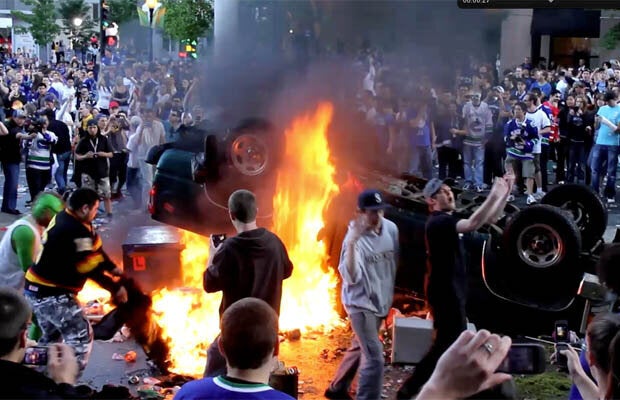 Convicted Stanley Cup Hockey Rioters