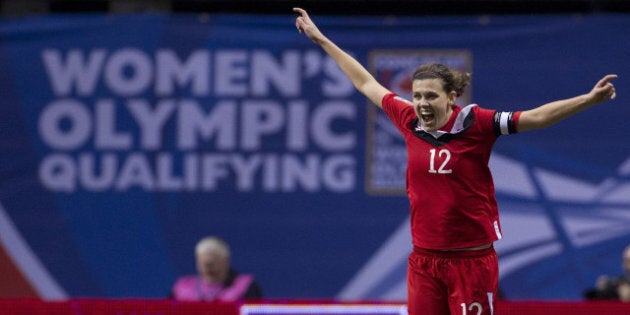 She may have had an eventful season after the 2012 Summer Olympics, but Canadian soccer captain Christine Sinclair's year isn't done yet — she's been nominated for this year's FIFA World Player of the Year.
The 29-year-old from Burnaby, B.C, is among 10 finalists for the award, including Alex Morgan and Megan Rapinoe of the United States. The FIFA award is dubbed to be the most prestigious individual honour for women's soccer.
For girls back home, Sinclair stepped in to be both a role model for speaking her mind and also a female in sports. On top of being nominated for Athlete of the Year in 2011 and receiving The Queen's Diamond Jubilee Medal earlier this summer for her mentorship role in sports, some people even applauded her and her team's courage to never give up.
"They sent a strong message for our younger generation — no matter what life throws at you, or how unfair you think it is, never give up; pick yourself up and go on. These young women are really, truly a great inspiring example for all of us," wrote Vancouver writer Ica Iova in an article in the Examiner.
Sinclair has scored 23 goals in 22 matches and lead the number of goals at the Olympics with six in London this summer. As captain of the Canadian women's soccer team, she also brought home a bronze medal.
The team's coach, John Herdman, has also been nominated as one of the 10 finalists for FIFA World Coach of the Year for Women's Football. Winners will be announced November 29.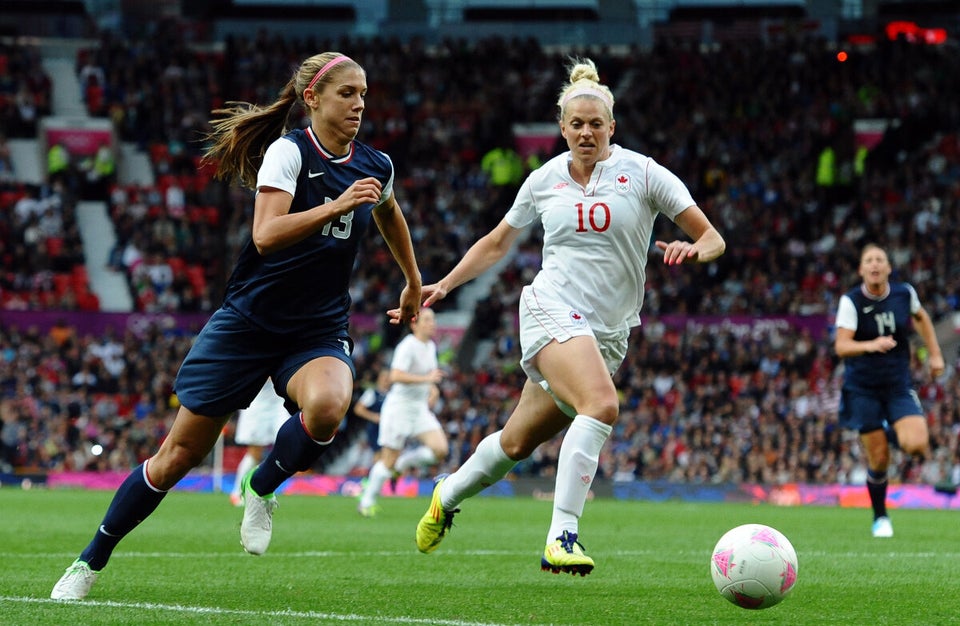 Women's Olympic Football: Canada Vs. U.S