Now this is scary. To celebrate Halloween, Deryck Whibley of Canada's Sum 41 and his girlfriend Ari Cooper dressed up as Whibley's ex-wife Avril Lavigne and her new fiance Chad Kroeger of Nickelback. (To make matters more frightening, she was Kroeger and he was Lavigne.)
Whibley and Lavigne filed for divorce in 2009, citing "irreconcilable differences," and news of Lavigne's engagement to Kroeger surfaced in August 2012.
Kroeger's (surprisingly funny) Twitter response to the spooky costumes?
"Hey Deryck loved the costumes! we were going to dress up as you guys this year but all the parties had celebrity themes haha! -CK"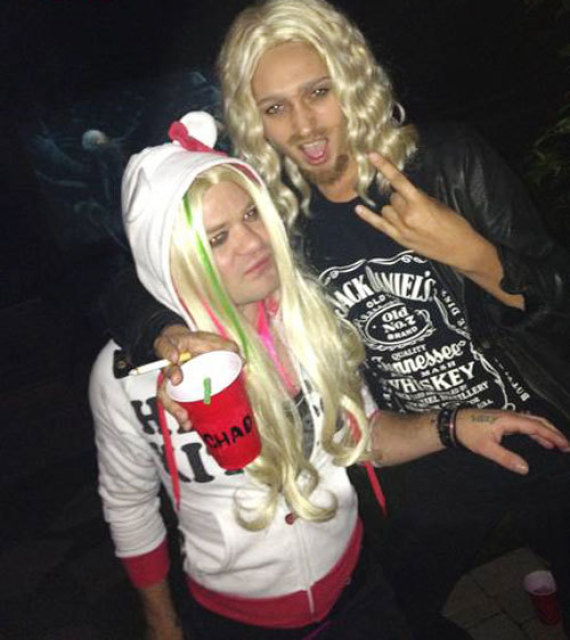 Also on HuffPost
Musical Signs of the Apocalypse