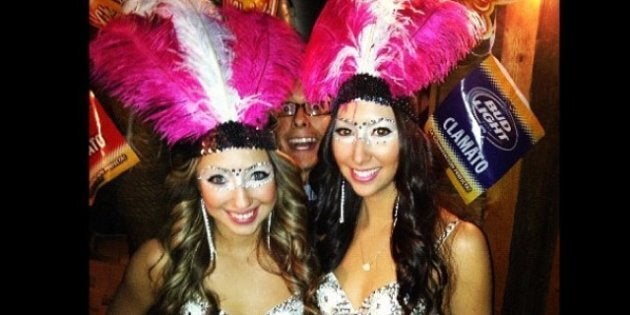 Besides seeing all the fun, creative (and scary) costumes, these photobombs have everything from awkward faces caught between large group pictures, scary masks lurking in the background and tons of cats, Batmen and Waldos ruining (or enhancing) a perfectly good shot.
In the spirit of this traditionally "scary" holiday, we thought we'd give you a good laugh with some of these amazing photobombs from Twitter, Instagram and ThisIsPhotoBomb.com. Happy Halloween!
Check it out: 50 amazing photobombs..Send us your own @huffpostcaliv or canadaliving@huffingtonpost.com and we'll add it to the slideshow.