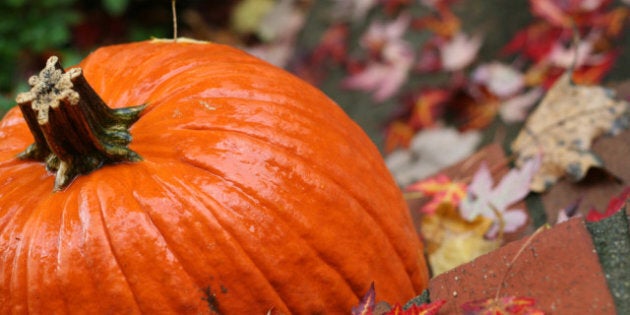 It's the one day of the year when parents find it hard to deny their children excessive amounts of sugar, and when cameras run low on batteries for all their "I can't believe how cute you look!" pictures — yes, it's almost Halloween. But it also might not be Halloween in certain parts of Eastern Canada, thanks to Hurricane Sandy and the winds, rain and cool temperatures that are following her around.
Despite Richard Florida declaring Toronto the country's best trick-or-treating city last year, it just might not be possible for kids to enjoy the bounty there — or in other southern Ontario or Quebec cities. But luckily for parents who are looking to stop the tears from running down their kids' faces after being told they aren't allowed to go outside trick or treating, there are plenty of options in place.
Most public school boards participate in Halloween events over the course of the day on October 31, including costume parades and crafts, so no matter what, the holiday won't be forgotten.
And there's some family fun to be had inside as well, what with Halloween offering up any numbers of goopy options for cooking and playing games. Our particular favourite, brought to us by TipJunkie.com, includes tossing around a ball of yarn and creating a "spider web." What does it accomplish? Not much, but you know that's worth a good 45 minutes of distraction.
So while we'll be hoping for weather that will allow kids to indulge in the memorable pasttime of heading to their neighbours' homes and showing off their best Elmo/goblin/political candidate costume, there are also options for trick or treaters to find refuge indoors across Ontario and Quebec. Check out our list below, and please add any events you may know of in the comments below — we'll be updating the story throughout the storm.
Or tell us how you'll be changing your plans to dodge the bad weather this Halloween with the hashtag #SaveHalloween.
ONTARIO
Family Fun At Fairview Park Mall, Kitchener-Waterloo, Ontario — from 4 - 8 p.m., kids can get treat bags, their faces painted and participate in a variety of Halloween activities
Trick or Treat With The Mayor, Ottawa, Ontario — a haunted house in the Heritage Building makes for great trick or treating from 5 to 7:30 p.m., and admission "price" is a donation to the Ottawa Food Bank's Baby Supply Cupboard
QUEBEC
Big Chills haunted house, Laval, Quebec (which has been moved indoors for the weather) — treats and chills for little ones, with donations going to The Montreal Children's Hospital Foundation
La Mascarade De L'Halloween, Quebec City, Quebec — it may take place outdoors on the pedestrian-only rue Racine, but this family fun event from 5 to 9 p.m. will be filled with treats and elaborate costumes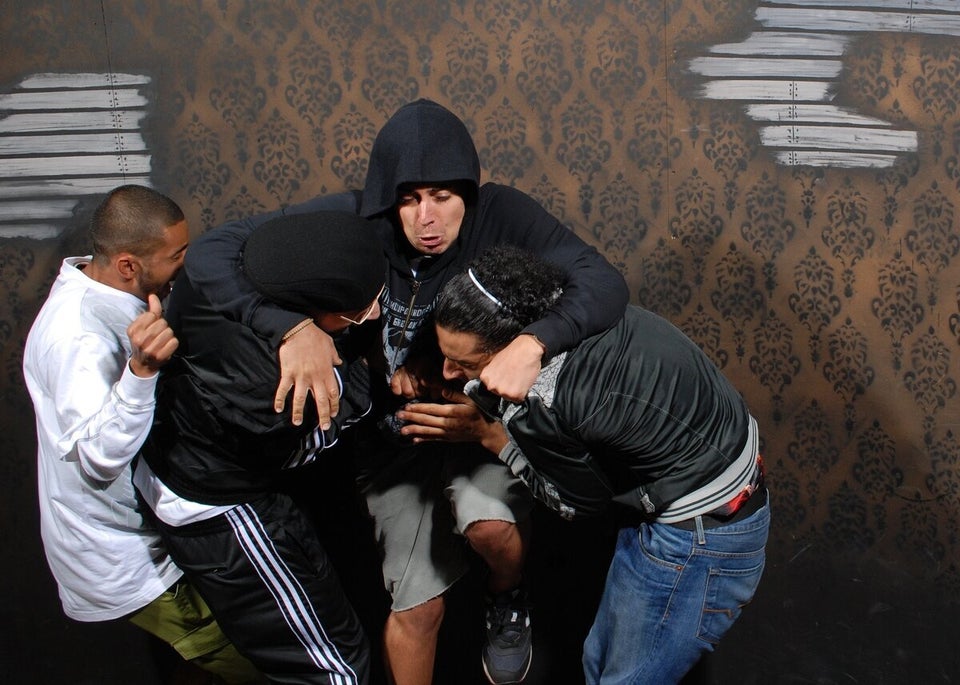 The Best Of Nightmares Fear Factory