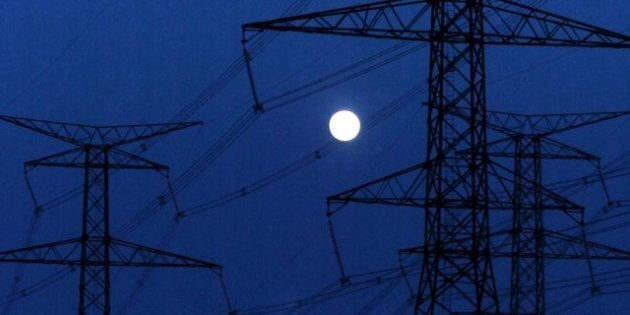 Some Toronto residents who were left without power after heavy winds took out power lines overnight may have to wait until Thursday before electricity is restored, says Toronto Hydro.
As of 1:30 p.m., about 3,000 customers in the downtown were without power, according to Toronto Hydro. Approximately 5,000 customers to the east had no power, while around 6,000 in the west were also without power.
At around 4 a.m., as many as 60,000 customers were without power, said Toronto Hydro.
Speaking Tuesday on CBC Radio's Metro Morning at around 8:10 a.m., Toronto Hydro spokeswoman Tanya Bruckmueller said the storm has left hydro crews with a large backlog of lines to repair.
"We're starting to see an influx of calls, we're going to see restorations pushed out into tonight and into tomorrow unfortunately ... perhaps even Thursday," she said.
Story continues below gallery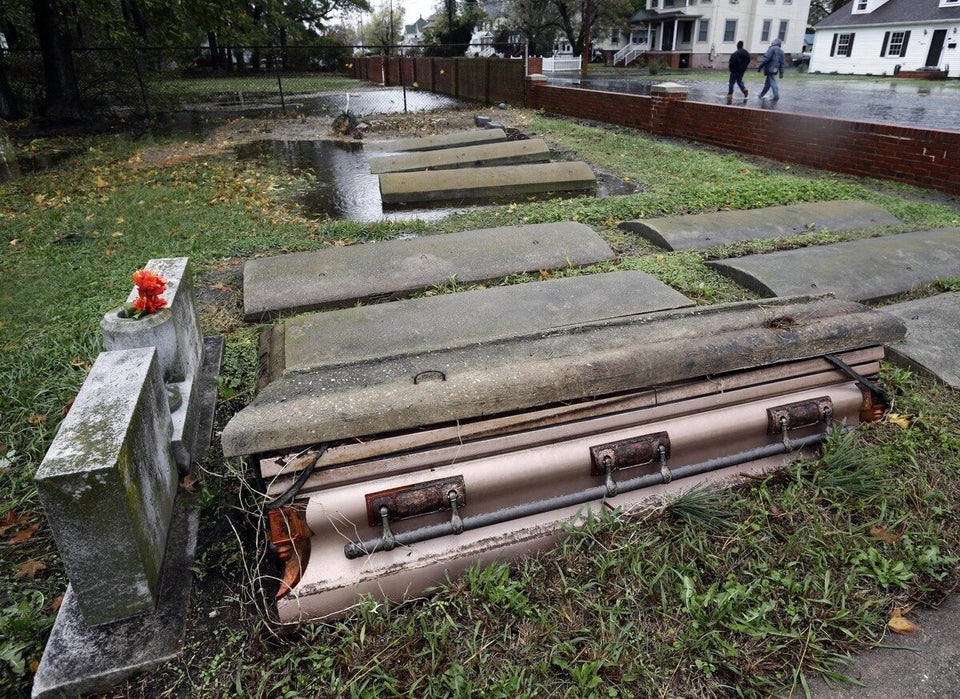 She said the hardest hit areas are older neighbourhoods, where mature trees toppled and took down power lines as winds reached 100 km/h overnight.
Bruckmueller said some Toronto residents should consider staying with friends or relatives who have power until their service is restored.
Areas worst hit by power outages were East York, Scarborough, the Upper Beaches, Leaside and the Junction.
Energy Minister Chris Bentley said that hydro crews had restored power to about half the Ontario customers that had been without power at the peak of the storm.
"At its height, there were 150,000 Ontarians without power," Bentley said during a 2 p.m. news conference at Queen's Park.
"The latest update is that 70,000 Ontario customers are without power. So a lot of progress has been made."
In addition to power outages, Toronto awoke Tuesday to transit problems and at least one death caused by the massive storm.
The storm, which caused at least 17 deaths and left millions without power where it made landfall on the U.S. East coast as Hurricane Sandy, also led to a fatality in Toronto's west end.
A woman walking near Keele Street south of St. Clair Avenue West was struck and killed by a piece of a large illuminated sign at a Staples big-box store that was blown apart by the wind.
It happened at around 7:20 p.m. The victim, who was pronounced dead at the scene, has not yet been identified, but paramedics told CBC News she appeared to be in her 50s and suffered a severe head injury. Police are asking anyone who may have witnessed the incident to contact them. The company says it is investigating the incident.
The energy minister said the tragedy was a reminder of the fragility of human life.
"Our thoughts and prayers are with the family, with the friends and with the relatives," Bentley said.
"This is a tragic accident and reminds us all how precious life is and how quickly things can change."
The storm was expected to weaken throughout the day on Tuesday and a wind warning was lifted just after 6 a.m. There were no flood-related problems reported Tuesday, though Toronto Region and Conservation warned that with the ground so saturated, a flood watch remains in effect.
Meanwhile, high winds brought down a large tree early Tuesday on Quebec Avenue, located just off Annette Street in the Junction neighbourhood. The impact caused an explosion that jolted residents out of their beds.
"A 100-year-old tree fell on a Toyota RAV4," CBC's Jermaine Hylton reported. "The vehicle is charred, the hood of the SUV is up in the air, the seats are burned out. Branches litter the street, power lines are on the ground. People on this street have been without power for hours."
King, Queen streetcar service disrupted
The storm also affected streetcar service for Tuesday's morning commute, with no 501 Queen or 504 King cars operating between Bathurst Street and the western termination points of their routes, which is Long Branch for the 501 car and Dundas West Station for the 504.
Power to the King streetcar was restored just after 8:30 a.m. Tuesday, but TTC spokesperson Brad Ross told CBC it will take time to get the streetcars moving again. A shuttle bus continues to operate on Queen.
Also, about a quarter of all flights scheduled to operate through Pearson airport were cancelled on Tuesday while many flights at Billy Bishop airport are also cancelled. Travellers are asked to check their flight status before heading to the airport.
Power outages also meant traffic lights at many Toronto intersections were not working on Tuesday.
The city is asking residents to call their 311 information line to report downed trees and to only call 911 in case of an emergency.