The scariest thing for young Alberta trick-or-treaters this year may just be the weather.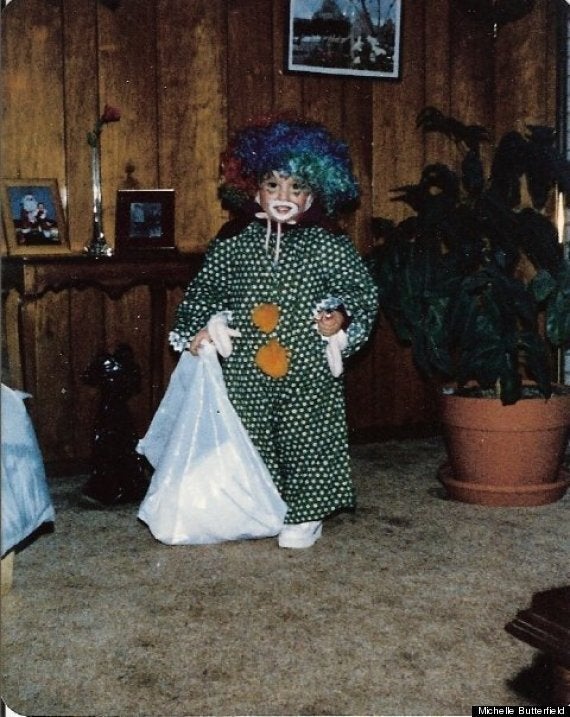 (Yup. That's our associate news editor, Michelle Butterfield, feeling sort of clownish with her snow suit under her costume.)
Text of slideshow continues below...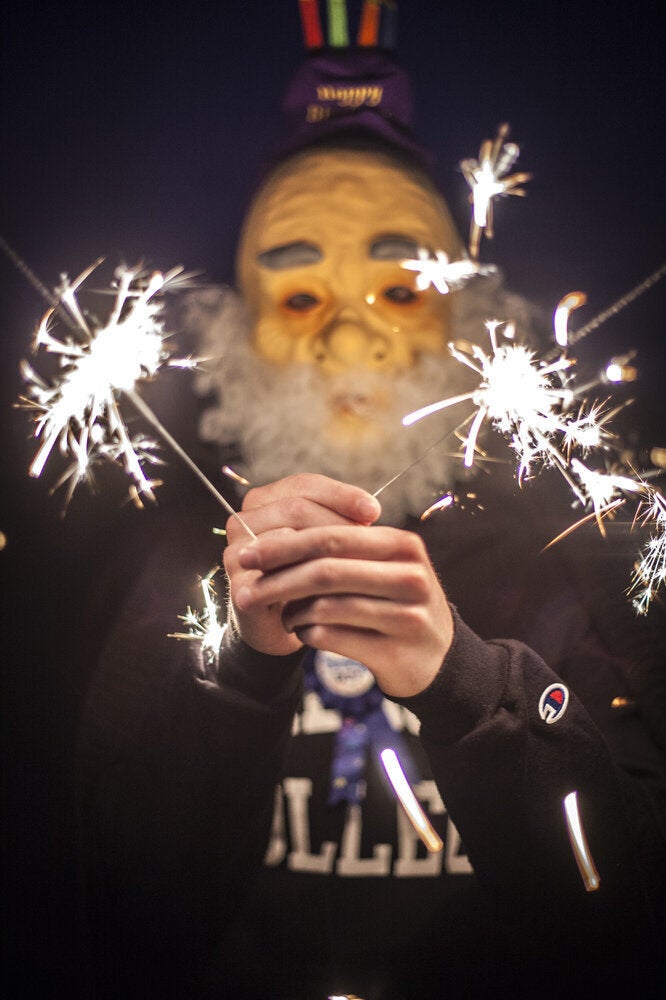 Safety Tips For Halloween
- Do not go trick-or-treating alone; Let your parents or responsible person know where you will be and for how long;
- Wear a bright-coloured costume with reflective tape, and carry a flashlight - drivers might not be able to see you in the dark;
- Dress warm, including a hat and mitts;
- Do not go to houses that have their lights out;
- Do not go inside the house or car of anyone you don't know;
- Wear make-up instead of a mask. You will be able to see better if you are wearing make-up;
- Use the sidewalk. Do not run across lawns or gardens;
- Cross the street in a crosswalk or at a well-lit corner. Look both ways before crossing the road;
- Do not eat any of your treats before you get home. Have your parents check all the candy so that they can throw away anything that is not wrapped in a sealed wrapper;
- Never eat any fresh fruit or home-made treats unless you know where they came from;
- Wear good shoes, such as runners, so you won't trip. Be very careful if you wear high heels or have a long costume;
- Always stay in your own neighbourhood and know where there is a safe house that you can go to if you need help;
- Start trick-or-treating early and finish early;
- Never go into alleys, parking lots, wooded areas, or vacant lots;
- Don't go near any animals you do not know;
- Stay away from anyone playing with firecrackers;
- For adults attending nightclubs and other licenced premises, a reminder that you still need to be identifiable, whether wearing a mask or make-up.