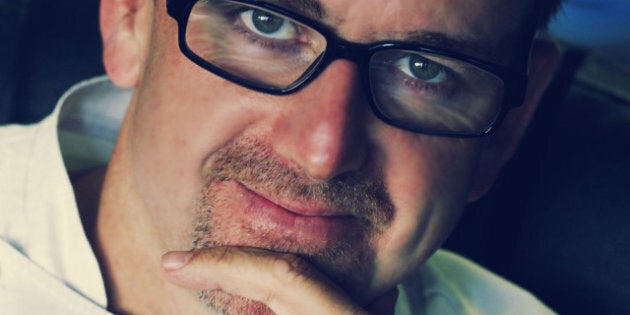 What does it take to beat the Iron Chef America? Rob Feenie, the B.C.-based chef and cookbook author, is one of only two Canadians who knows the answer, having been the first person from north of the border to beat any of the masters on the popular TV show.
Currently serving as executive chef at B.C. and Alberta's Cactus Club Café restaurants (a chain coming to Toronto in 2013), Feenie is beloved for his international style. And for a guy who beat out Chef Morimoto in a battle of crab, you'd better believe he's skilled when it comes to seafood.

What is your idea of perfect happiness?
The happiness of my three wonderful babies and beautiful wife is my true happiness.
What is your greatest fear?
Something tragic happening to one of my kids.
What is the trait you most deplore in yourself?
The desire to be perfect all the time. It just isn't possible.
What is your greatest extravagance?
My wife and I shared a 1.5-kg jar of caviar on our wedding day; it was an indulgent moment in our lives.
On what occasion do you lie?
My kids are still fairly young, so we believe in Santa Claus at our house.
What drew you to food?
As a kid, my family had amazing Sunday dinners with my mom's roasts and that connection inspired a love of food and cooking with family.
What is one thing you'd change about your industry?
I would love to see fewer poor-quality restaurants in our industry. People should eat good food wherever and whenever possible.
When and where were you happiest?
What do you consider your greatest achievement?
Who are your heroes in real life?
How would you like to die?