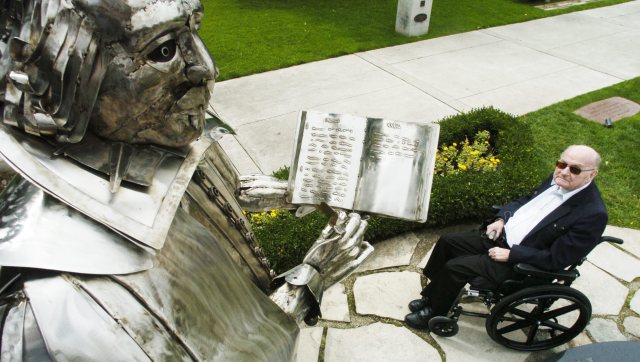 Tibor Kolley
The Stratford Festival is returning to its previous name — removing the "Shakespeare" added just a few years ago — as longtime executive Antoni Cimolino begins his run as artistic director.
The acclaimed southwestern Ontario theatre festival made the announcement on Thursday, Cimolino's official first day in his new job.
"It is simple and direct, it resonates with people and it carries our legacy of quality and success. The name connects powerfully with audiences and allows us to best convey the breadth and depth of the seasons we are planning to present," Cimolino said in a statement.
The festival had rebranded itself the Stratford Shakespeare Festival in November 2007. It had previously dropped "Shakespeare" from its name in the 1970s.
After serving as an actor, director and then Stratford's longtime general director, Cimolino is now stepping into the artistic director role following the departure of Tony-winner Des McAnuff.
For 2013, Cimolino has programmed a season of plays exploring the idea of community, including drama and conflict in communities as well as the notion of outsiders in communities. Productions include:
- Romeo and Juliet
- The Merchant of Venice
- Measure for Measure
- Othello
- Fiddler on the Roof
- The Three Musketeers
- Tommy
- Blithe Spirit
- Mary Stuart
- Waiting for Godot
Two Canadian plays will be staged: The Thrill by Judith Thompson and Taking Shakespeare by John Murrell.
Cimolino is also introducing The Forum, a theatre-related series comprising special speakers, dramatic readings, concerts, panel discussions, debates and other events.