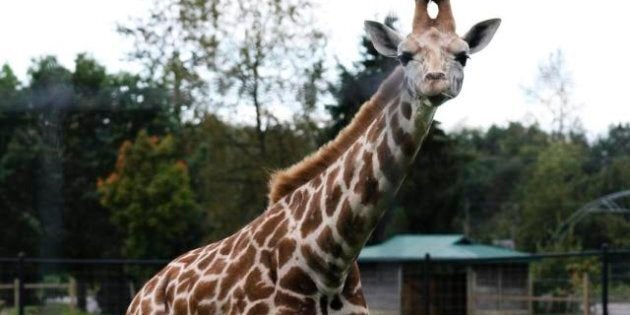 ALDERGROVE, B.C. - A giraffe has died at the Greater Vancouver Zoo — the third to die there in the past year.
The zoo says the giraffe, a 12-year-old named Jafari, was found dead in his heated barn Sunday morning by staff.
They say the animal was healthy and the cause of his death is unknown.
Zoo manager Jody Henderson says the giraffe came to the suburban Vancouver zoo when he was six months old, in 2001, from the Granby zoo.
Two other giraffes — a three-year-old and a 23-year-old — died in November of last year at the in Aldergrove, 45 kilometres east of Vancouver.
In June 2006 the zoo came under scrutiny when a baby giraffe born at the zoo died after eight days, and in 2009 the SPCA launched an investigation after four zebras died shortly after two cape buffalo were put in their enclosure.