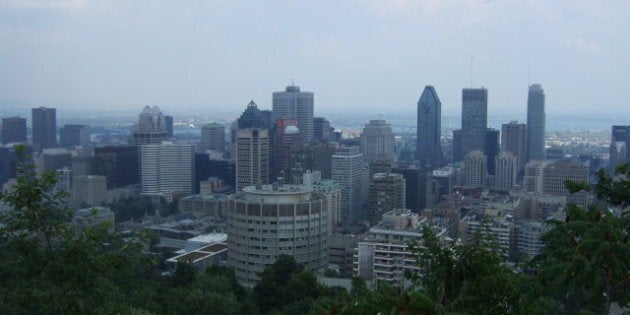 A dozen Montreal police officers formed a human wall to separate a group of anglophone rights activists and a group of Quebec sovereigntists, as they verbally attacked each other.
The confrontation erupted Sunday afternoon in downtown Montreal, after a group of Quebec sovereignists showed up to a rally for Canadian unity planned for 1 p.m. at Place du Canada.
The rally was held to oppose the newly elected provincial government's decision to remove the Canadian flag from the National Assembly.
In a news release from the group behind the rally, organizer Mike King said, "We are fed up of politicians creating divisions. It's time we put tolerance back in Quebec, it's time we put Canada back into Quebec."
The group is also speaking out against recent language clashes in Quebec.
Another organizer, Jimmy Kalafatidis, was quoted in the release as saying, "The physical attacks against teens and commuters of the [transit system] for speaking English and Ambulance drivers refusing to provide emergency healthcare in English is unacceptable, we ask the Prime Minster Harper to denounce these atrocities."