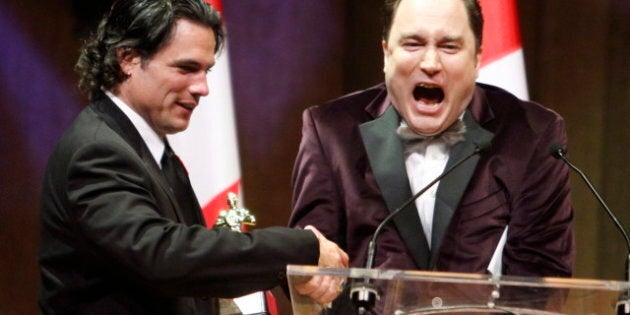 Ottawa's press corp, accustomed to Harper's absence, did what they do at almost any event they attend these days: they tweeted. They tweeted a lot.
The fake awards given to parliamentarians generated some of the funniest posts. Tory MP Rob Anders won an award for falling asleep in the Commons and and Senator Patrick Brazeau got the Bad Sport prize.
But not all the awards at the Museum of Civilization dinner in Gatineau were humorous in nature. The Globe and Mail's Daniel Leblanc received the Charles Lynch Award for Journalism, the sole serious prize of the night.
You can check out how the night unfolded on Twitter in the slideshow below.